The Best Whole30 Approved Products
Here are some of my favorite Whole30 approved products!  I have purchased these products over and over again because they are so good.  These products all make Whole30 that much more enjoyable: they provide great options for sauces and condiments and they taste delicious.  Over the past few years, more and more Whole30 products have hit the market.  I actually prefer most of these to their typical sugar heavy counterparts.  Try a few of these and you'll be impressed!  New to Whole30?  Check out my Ultimate Whole30 Guide.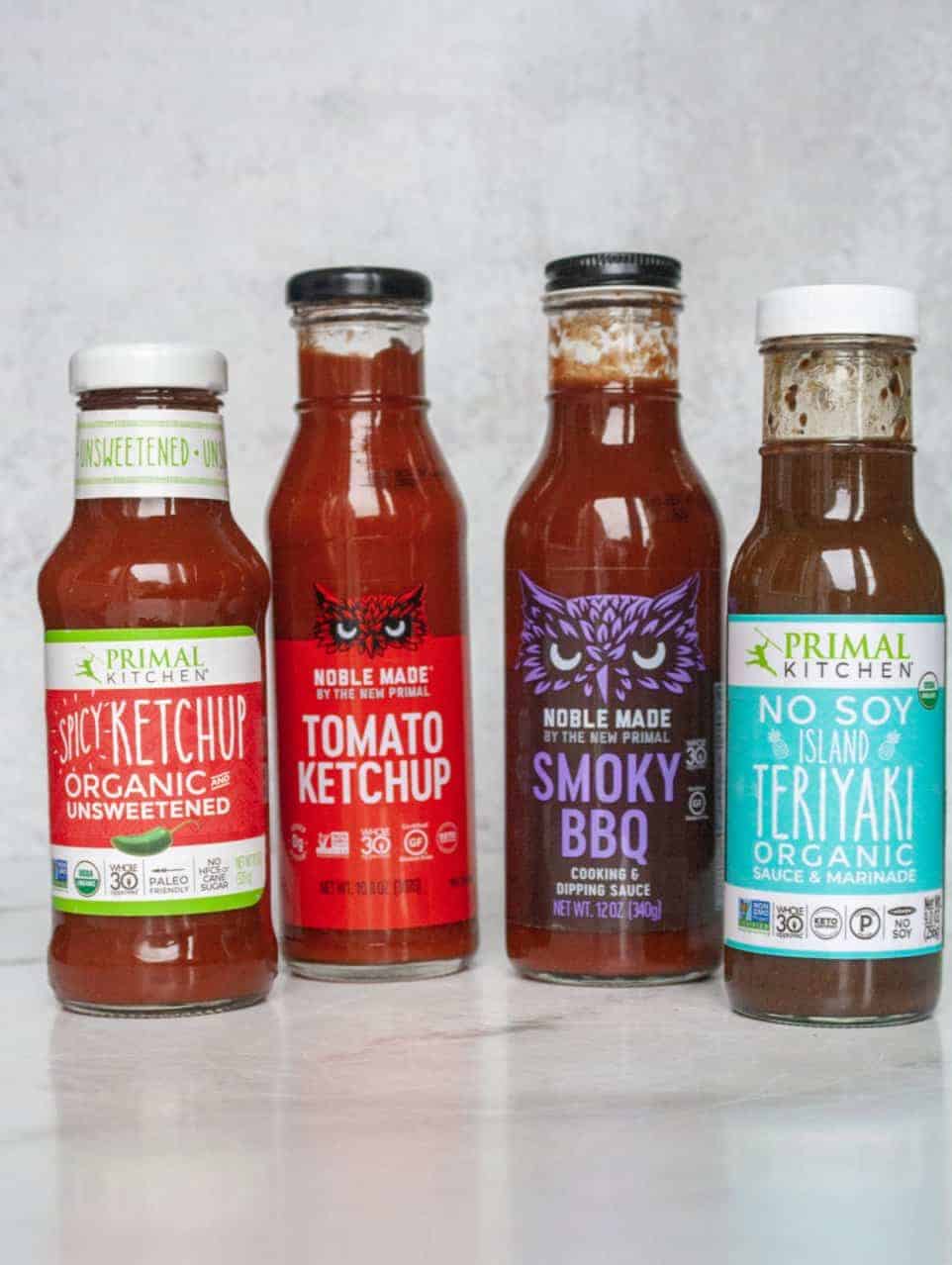 Condiments
Primal Kitchen Ketchup: I really love this spicy version!  I also really enjoy their regular ketchup.  Both are great options for anything from my Whole30 Chicken Fingers to Whole30 Meatloaf.  You won't be disappointed! 
The New Primal Ketchup: This ketchup tastes like a mixture of tomato sauce and ketchup.  It's a little thicker than the average ketchup but I love the taste.  Try it with my Whole30 Onion Rings. 
The New Primal Smoky BBQ: I haven't found a better BBQ sauce than this one from The New Primal. It's a little spicy and a little smoky – just as a BBQ sauce should be! It would be delicious in my Whole30 BBQ Chicken Casserole or smothered atop my Whole30 Ribs. You can buy it HERE.
Primal Kitchen No Soy Teriyaki: This sauce is great on chicken or steak and tastes just like your traditional teriyaki sauce.  It adds a little tang and a ton of flavor to whatever you put it on.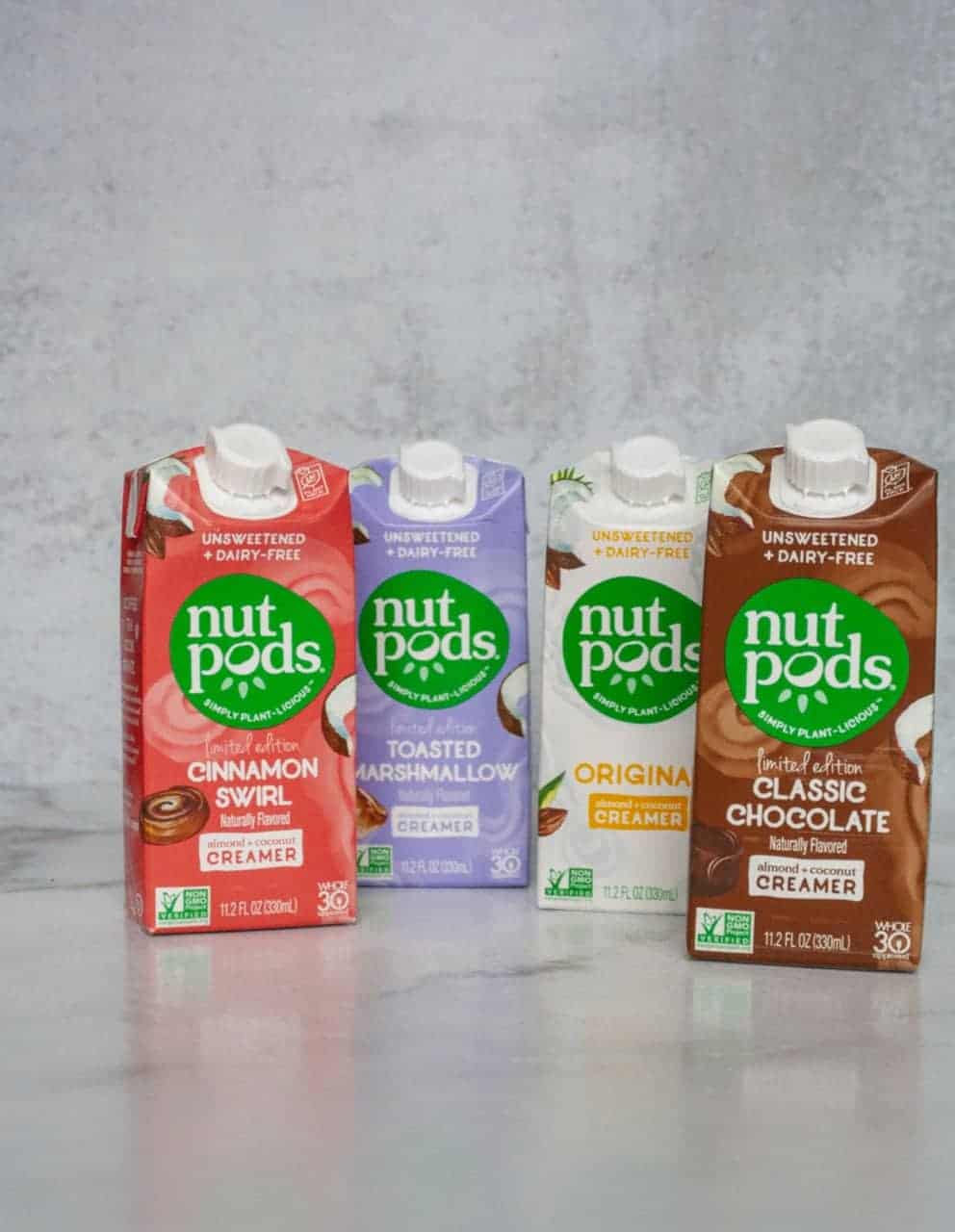 Nut Pods Creamer
Cinnamon Swirl: This cinnamon swirl adds the perfect touch of cinnamon flavor to your coffee!  It has a hint of subtle sweetness and reminds me of the holidays! 
Toasted Marshmallow: Hello summer!  This toasted marshmallow reminds me of s'mores, campfires, and all things summer.  Adds this to your coffee for a flavor punch. 
Original: Don't miss out on this one – although it doesn't have a fancy flavor profile, it is your classic coffee creamer.  I also add this to smoothies (when NOT on a Whole30) and really love the added creaminess.  I also recommend adding this to sauces when cooking; it adds that creamy element to any dish. 
Classic Chocolate: This one is probably my favorite!  I am a chocaholic but take my word for it.  It's hard to believe that this chocolate creamer is Whole30 approved.  Take your morning coffee from boring to exciting with this creamer!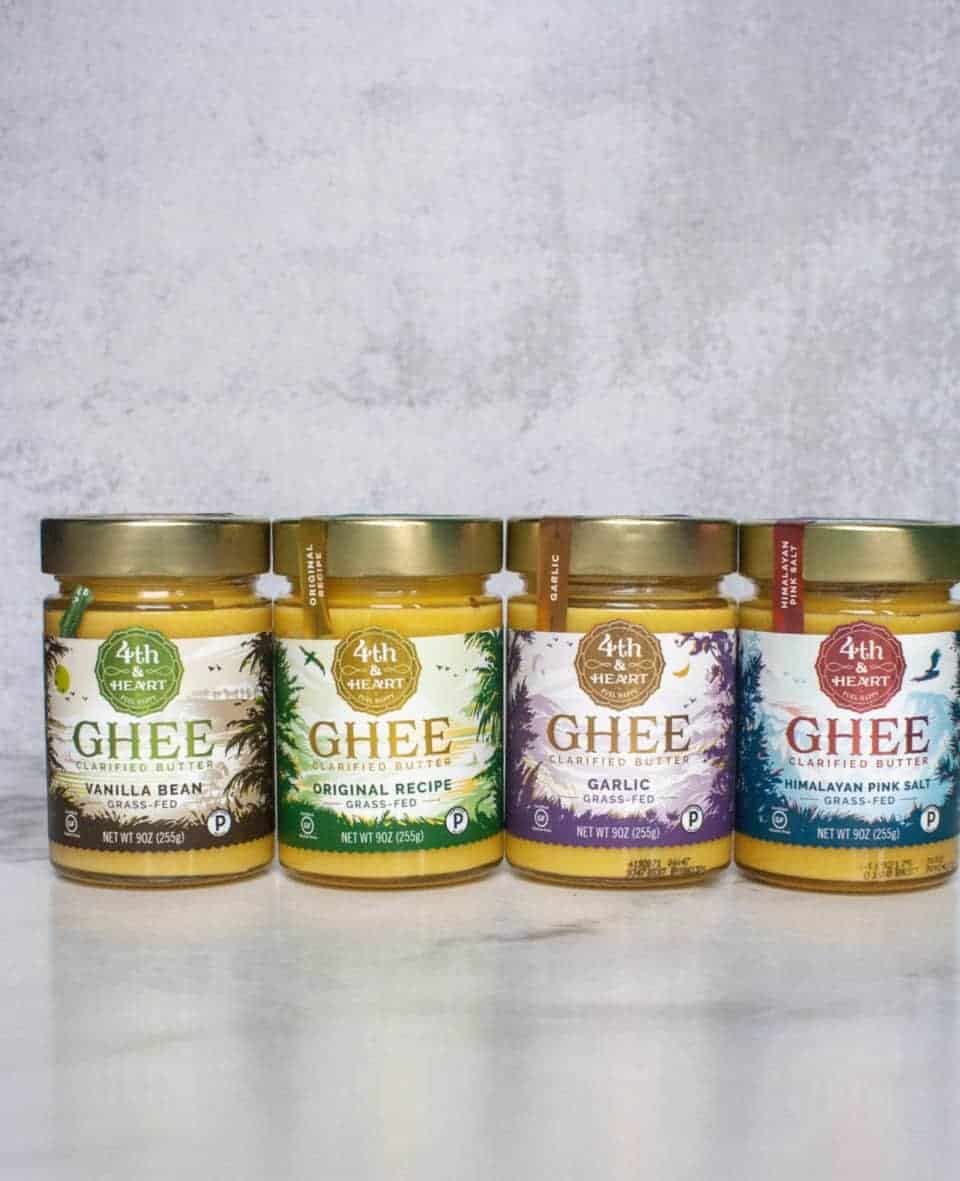 Ghee
Vanilla Bean: I love using the vanilla bean for an added touch of sweetness.  It is the right amount of flavor without being overpowering. 
Original: I love love love their original flavor!  It is intense in both color and flavor.  Almost every single time I'm cooking, I use ghee as my cooking fat of choice.  It adds that signature buttery flavor that we all know and love.  It really comes to life in my Whole30 Pork Chops with Garlic Ghee Sauce.  I also love that it really crisps up potatoes as showcased in my Whole30 Pizza Stuffed Potato Skins. 
Garlic: Who doesn't love garlic?  This ghee is definitely the one I reach for most.  I love the garlic flavor it provides.  Use it in my Whole30 Steak with Garlic Cream Sauce for one insanely delicious Whole30 meal! 
Himalayan Pink Salt: This ghee combines two of my favorite things: buttery flavor and sea salt!  You really can't go wrong with this one.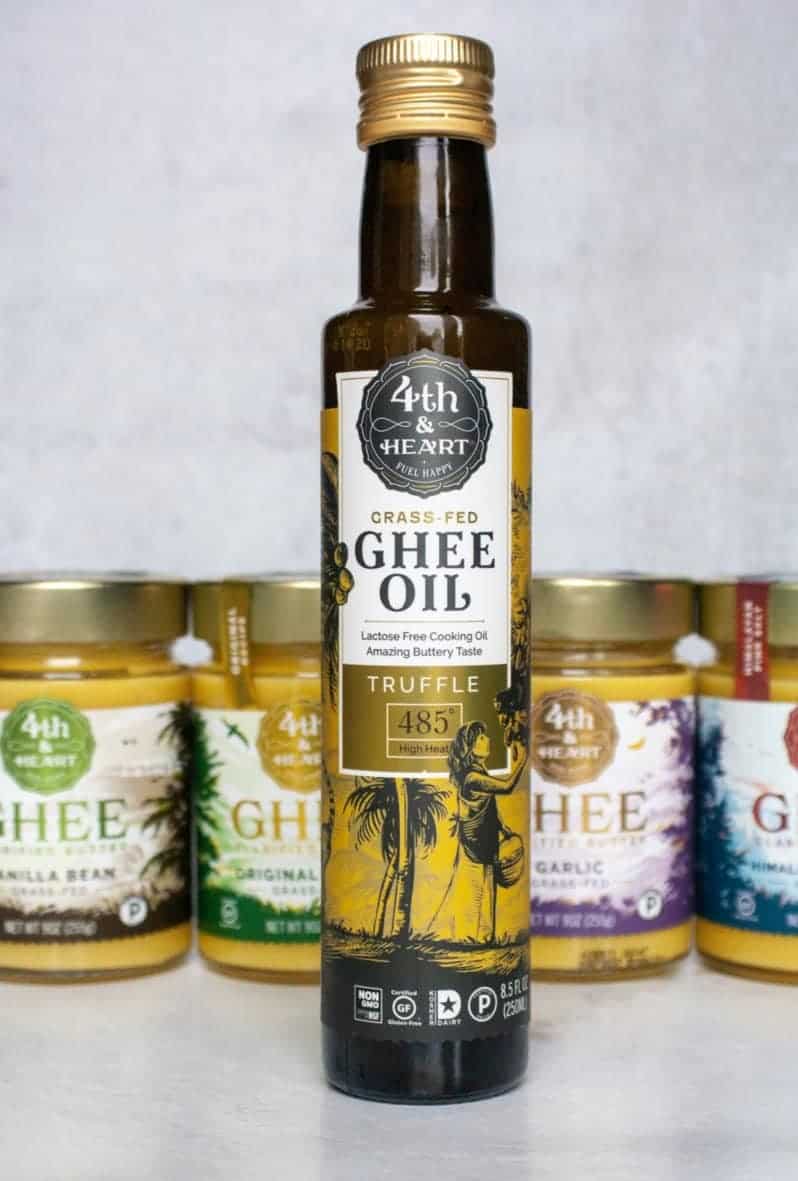 This ghee comes in liquid form.  It has the consistency of a liquid cooking fat but it still has that signature butter flavor.  I love using this while cooking.  It tastes great with any sort of meat or vegetable.  This has a slight truffle flavor which I love!  Add this to your skillet and watch your dinner come to life!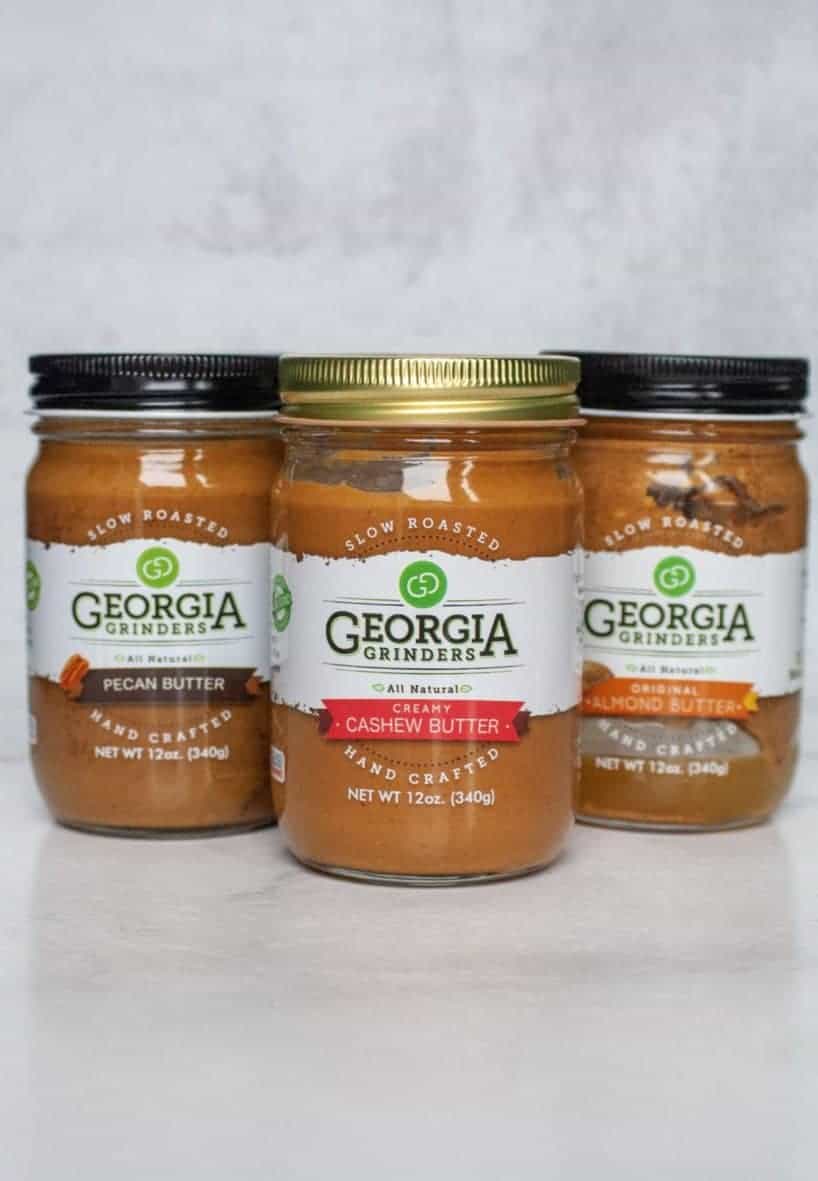 Nut Butters
Pecan Butter: The only ingredient used is pecans!  This pecan butter has a rich and intense flavor.  I love having it with a cut up banana or apple slices.  It is hearty and filling. 
Cashew Butter: This is hands down the best cashew butter I've ever had!  Peanut butter is not allowed on Whole30 (peanuts are legumes, not nuts) so this is the next best thing.  It's slightly thick and slightly creamy; it has the perfect texture.  This is also great for a quick snack; dip some celery or fruit in it! 
Almond Butter: This almond butter is my favorite to cook with since it's pretty thick.  It has very small almond chunks in it which adds flavor and texture to whatever you're cooking.  I use this in my Whole30 Almond Butter Chicken Satay as well as my Whole30 Chicken Pad Thai.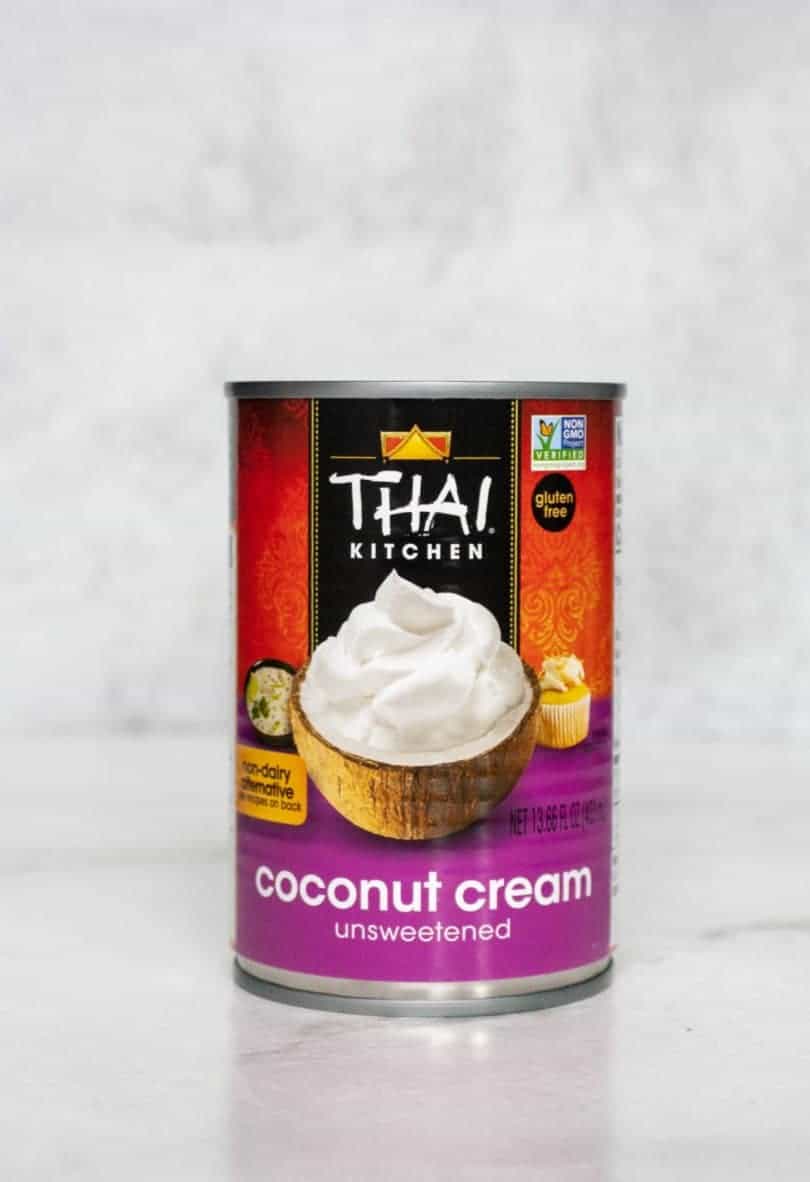 Coconut Cream
Thai Kitchen Coconut Cream: This coconut cream is what I use most often to add creaminess to sauces.  It is made from coconuts but doesn't have a strong coconut flavor.  I usually add a ton of other flavors to my cooking which hides the coconut flavor.  It's super creamy!  It really elevates the Whole30 Creamy Spinach Bacon Chicken.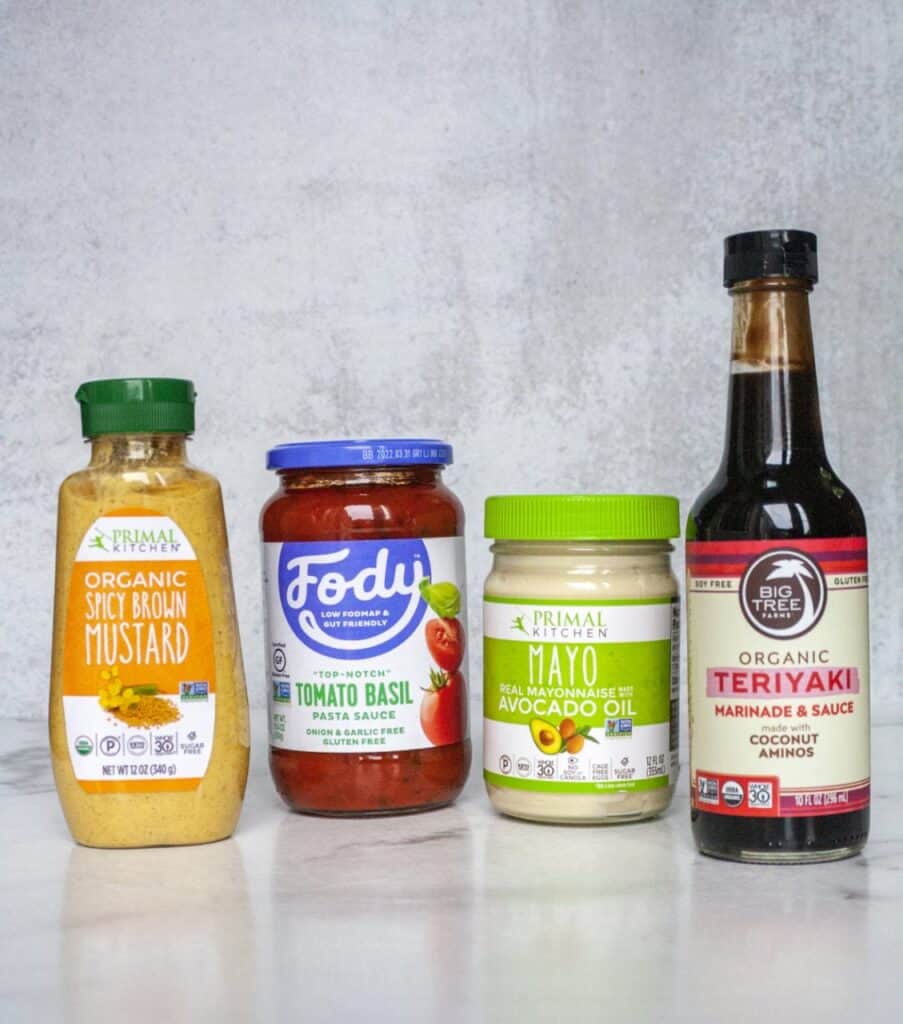 Other Favorite Whole30 Products
Primal Kitchen Mustard: You'd never guess this mustard was a healthier alternative.  It tastes just like the real deal!  Dip some Whole30 Sweet Potato Fries or Whole30 Truffle Fries in it. 
Fody Tomato Basil Sauce: This pasta sauce is so hearty and flavorful.  It adds a ton of flavor to your favorite comfort foods.  It's onion and garlic free so it's also great for a low FODMAP diet.  This shines in Whole30 Chicken Parmesan and it's delicious in my Whole30 Baked Italian Meatballs. 
Primal Kitchen Mayonnaise: I've never liked mayonnaise… until I tried this one!  It's a shame that I never enjoyed chicken salad until I discovered this avocado oil based mayo.  It has a similar consistency to regular mayonnaise but it has just a slightly different flavor – which I cannot get enough of! 
Big Tree Farms Coconut Aminos: Prior to doing Whole30, I had never heard of coconut aminos.  It is the gluten and soy free version of soy sauce.  It tastes the EXACT same as soy sauce!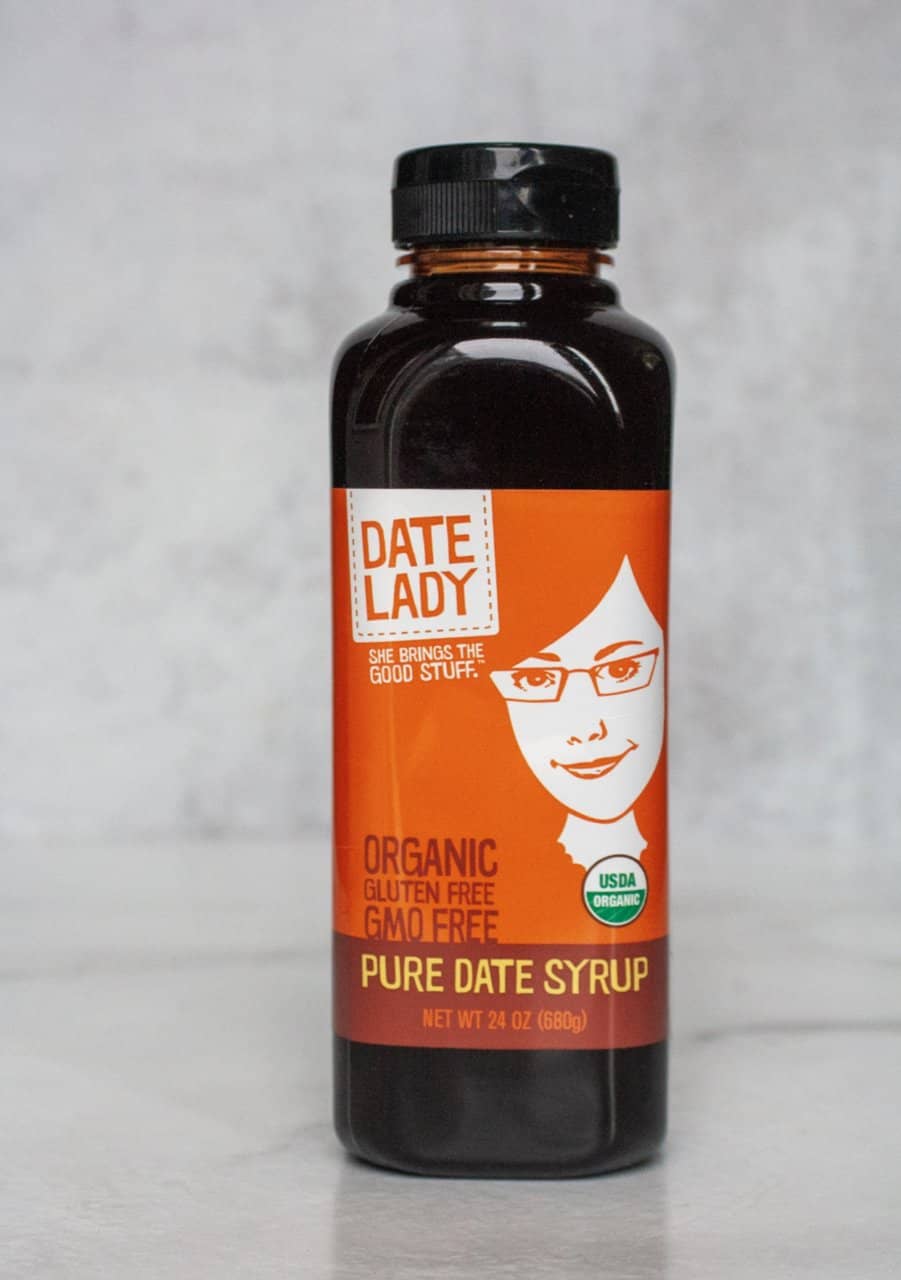 Date Syrup
Date Lady Pure Date Syrup: Sugar is completely off limits during Whole30, but this date syrup is great in small quantities.  Add a little bit to sauces or soups for just a touch of sweetness.  I use it in my Whole30 Berry Salad with Raspberry Vinaigrette.  Every year during the holidays I make this Whole30 Orange Cranberry Sauce which also uses date syrup.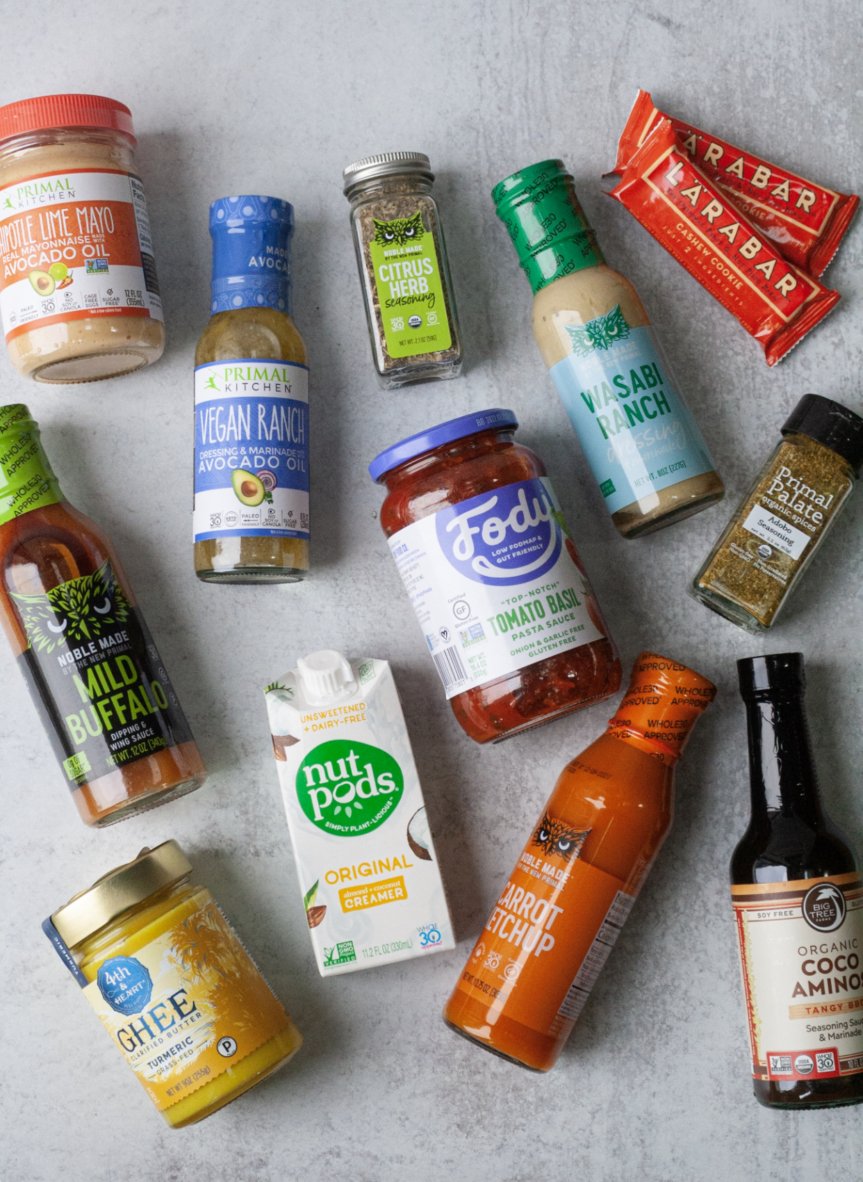 These are great Whole30 approved products. These compliant products are great for breakfast, lunch and dinner. Incorporate these products into your next round of Whole30!