The Ultimate Whole30 Guide
This is the Ultimate Guide to the Whole30 Diet! This guide includes what to eat, which foods are allowed, how to meal plan, and more.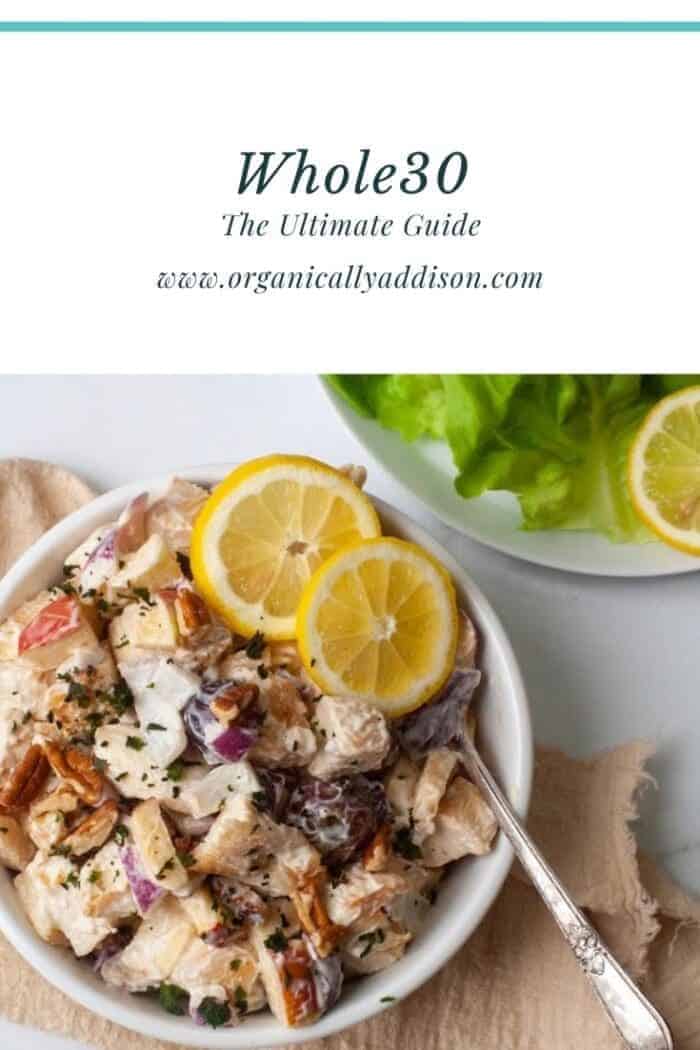 What is Whole30?
Whole30 is a 30 day program that focuses on eating real, whole food. It is NOT a diet but rather is a reset for your system. While eliminating inflammatory foods, you are able to see just how your body reacts when you fuel it with clean ingredients. Whole30 is helpful in resetting your system, boosting your immune system and cutting down on inflammation, among other things. The full explanation can be seen HERE. While doing a Whole30 round, you will steer clear of gluten, grains, dairy, sugar, alcohol and legumes for 30 days. After the initial 30 days, you will slowly do a Whole30 reintroduction of these food groups back into your diet to see how they affect you.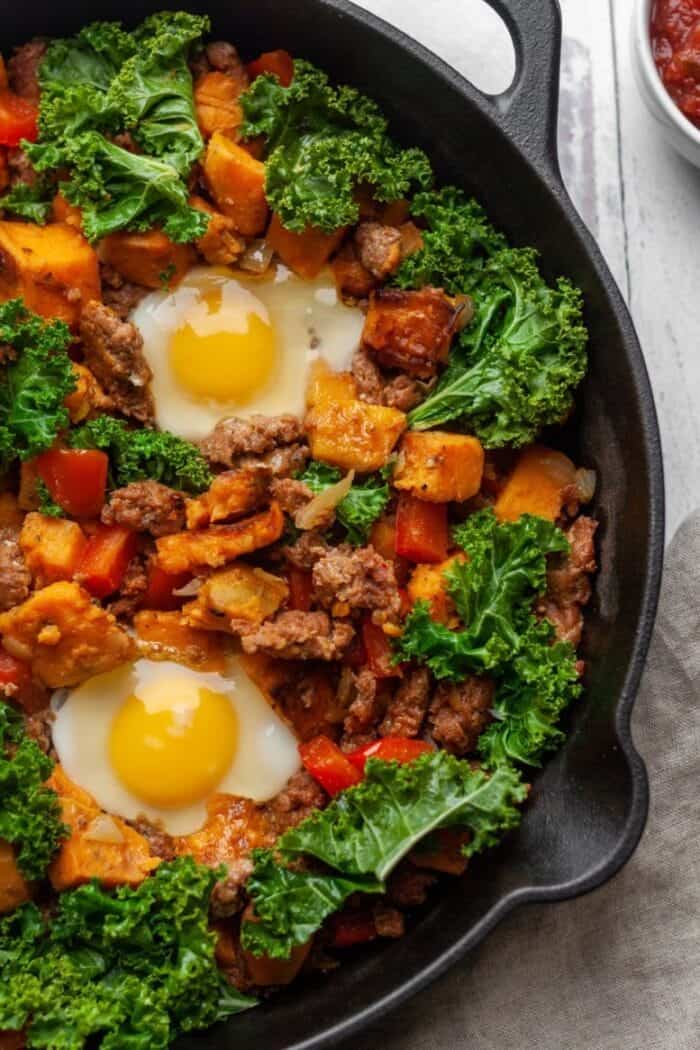 What Can I Eat on Whole30?
While it seems as though Whole30 eliminates a lot of food, there is actually a ton you can eat! Vegetables, fruits, meats, seafoods and nuts and seeds make up the bulk of what you will eat. For further reference, you can find weekly meal plans HERE. This program encourages three solid meals per day, but if you find yourself in need of a snack between meals, these are some of my favorites:
Apples with almond or cashew butter
Bananas with almond or cashew butter
Carrots or celery with Ranch
Nuts
Seeds
Hard boiled eggs
Avocado
What is the Point of Whole30?
The point of doing a round is to discover how your body reacts to certain foods and/or food groups. After the 30 days are over, a Whole30 reintroduction will help pinpoint problematic foods. For example, during Whole30 reintroduction, eating dairy might cause issues; this shows that your body might not tolerate dairy well. In addition, doing a round is a great chance to try new recipes and foods. This will get you outside your comfort zone, both in and out of the kitchen.
Do you lose weight on Whole30?
Most Whole30 participants report that they lost weight, however weight loss is not the point. Most Whole30 recipes are "healthier" than typical meals, but there is no calorie counting or weighing yourself during the 30 days.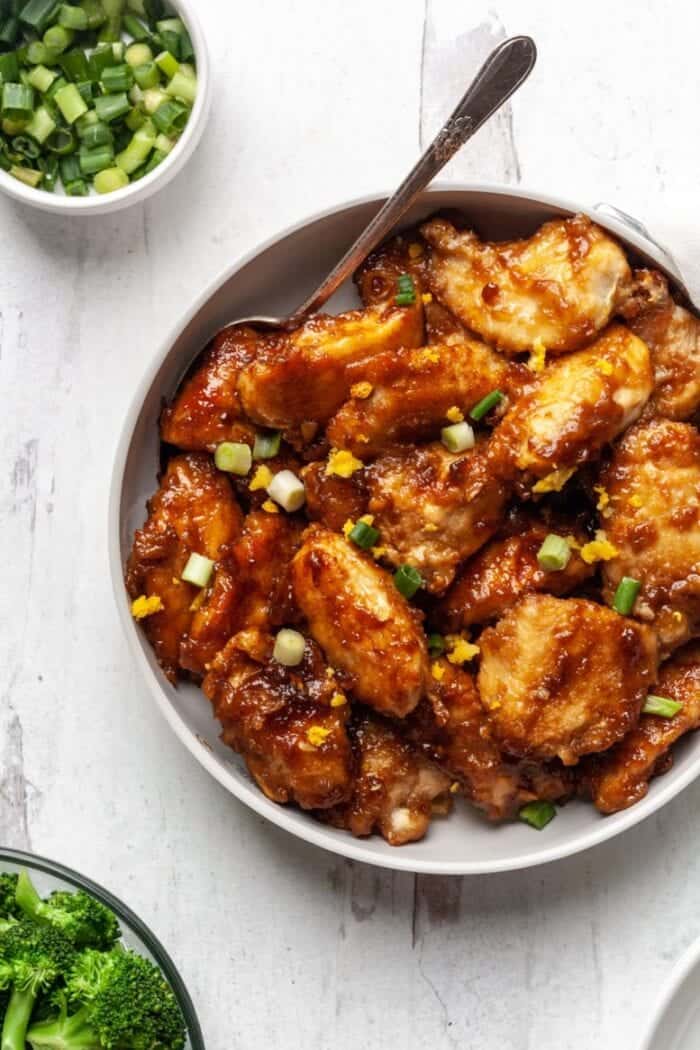 Tips and Tricks for Whole30:
TIP #1: READ THE WHOLE30 BOOKS
Whether you're familiar with Whole30 or not, I highly recommend reading the books. Once you've done your research and decided the Whole30 is the right fit for you, then you can begin to prepare for the 30 days.
TIP #2: PLAN AHEAD
Doing a Whole30 requires a lot of meal prepping and planning because "easy" and "convenient" options are usually off limits. I suggest writing out a meal plan for each week before you go grocery shopping. Once you've outlined your breakfast, lunch and dinner for the first week, begin to meal prep. This may include making a big batch of chicken or a large pan of roasted vegetables to have on hand throughout the week. This will save so much time! In addition, having compliant meals already prepared in your fridge makes saying no to temptations that much easier.
TIP #3: TELL SOMEONE
It's much easier to stay on track when you have an accountability partner. If this person is doing the Whole30 with you, you can keep each other on track. If this person isn't doing a round, he or she can still check in with you. Having support (especially at home!) is crucial to the success of this program.
TIP #4: FIND YOUR REASON
What makes you want to do a Whole30? Whatever your reason is, remind yourself of that. Additionally, I encourage you to write it down somewhere visible. Moreover, maybe write it down on a sticky note and stick it to your fridge. Being reminded of your reasoning and goals will make it that much easier to stay on track.
TIP #5: ENJOY THE PROCESS
I'm not going to tell you that eating vegetables is more fun than eating ice cream. That's just not true. But I can promise you that great things come from Whole30. Maybe you find yourself with more energy. Maybe you've found some new recipes. Or rediscovered your love of cooking at home. Whatever it is, focus on the positive. There is no need to drag yourself miserably through a Whole30. Lastly, Whole30 is meant to challenge you, but it's also meant to bring about positive changes.
Whole30 Sample Meal Plans
I have four weeks worth of meal plans for Whole30. See Week 1, Week 2, Week 3, Week 4, for more information and plenty of Whole30 recipes!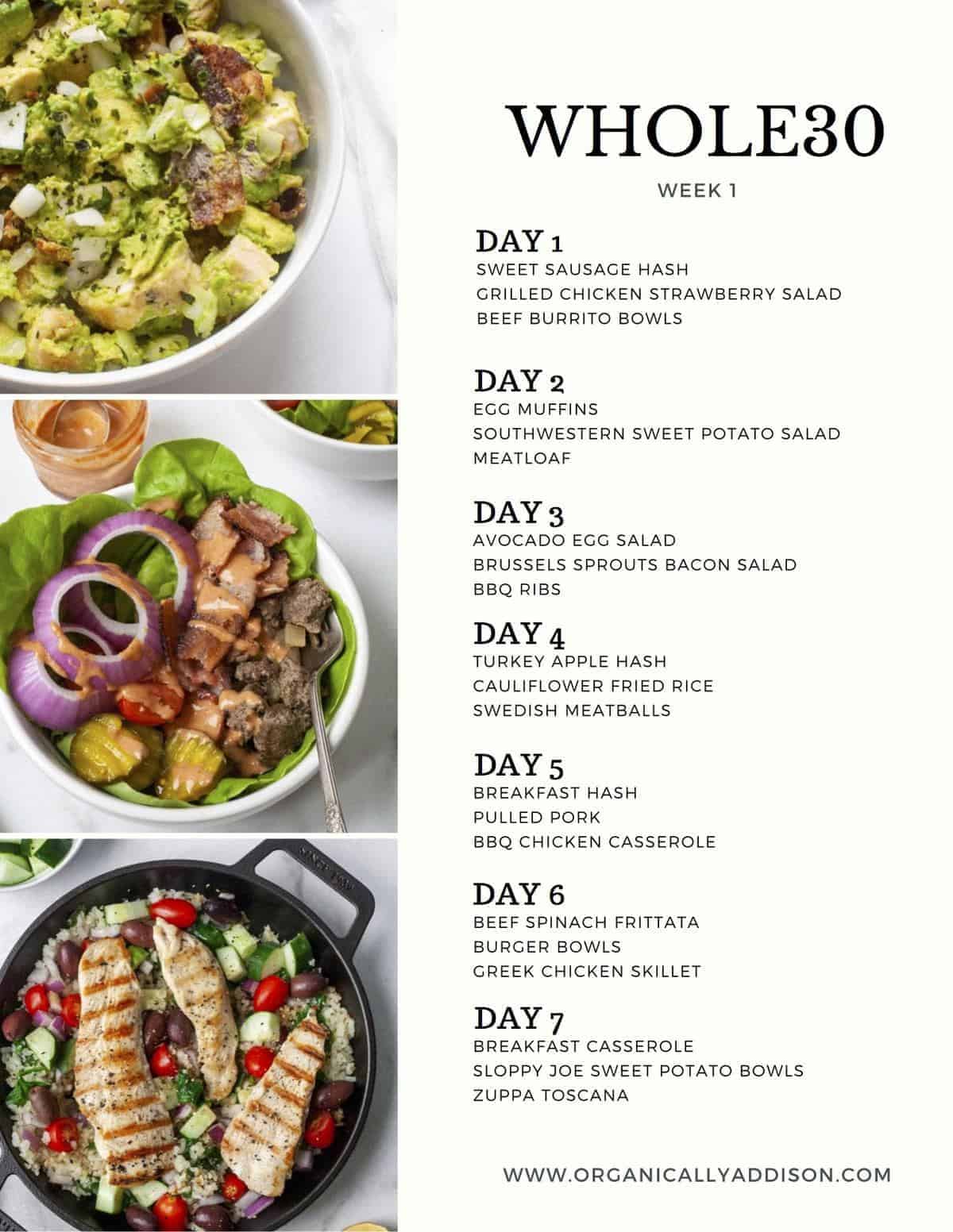 Favorite Whole30 Meals:
Now this is the fun part! Whole30 can be SO delicious. You won't feel like you're missing out with food this good! These are some of my tried and true favorites, the ones I make over and over again.
BREAKFAST:
LUNCH: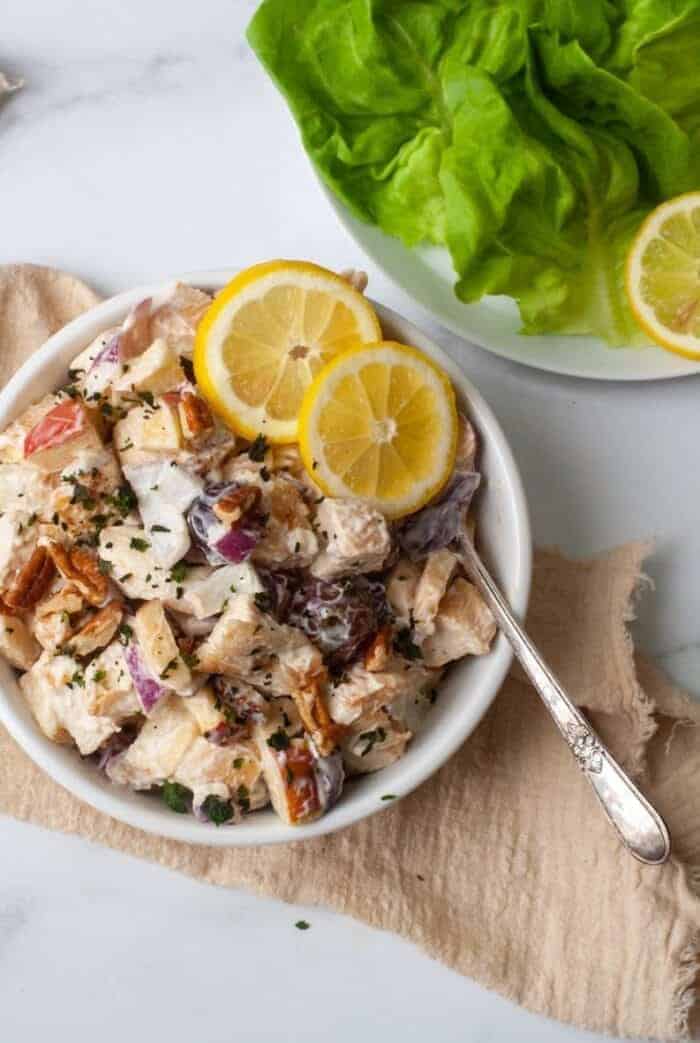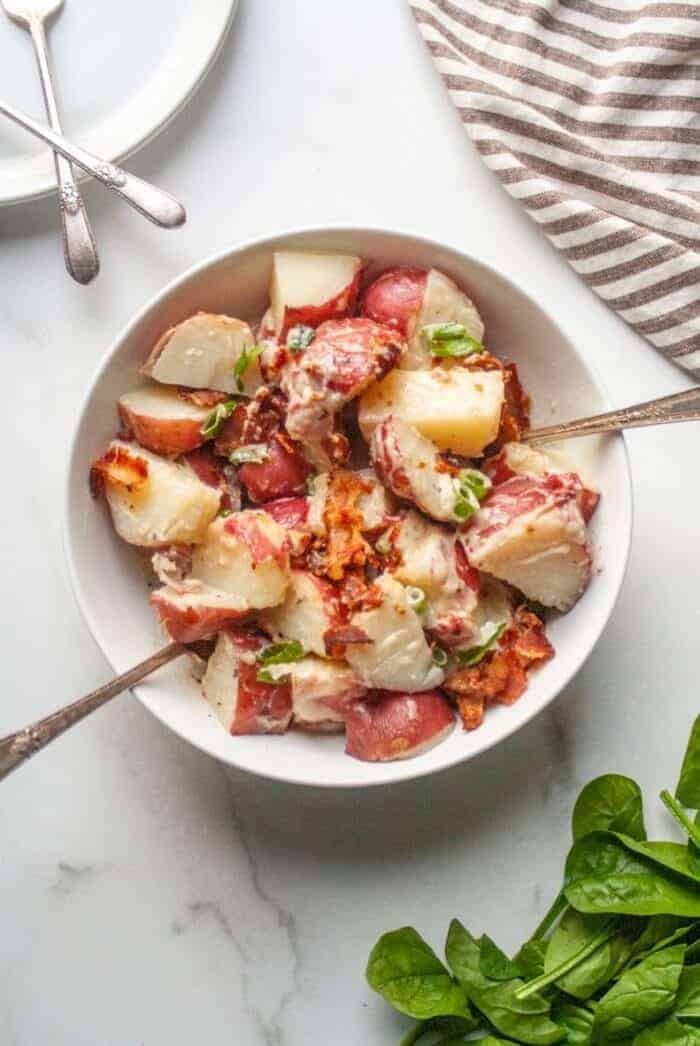 Berry Salad with Raspberry Vinaigrette
DINNER: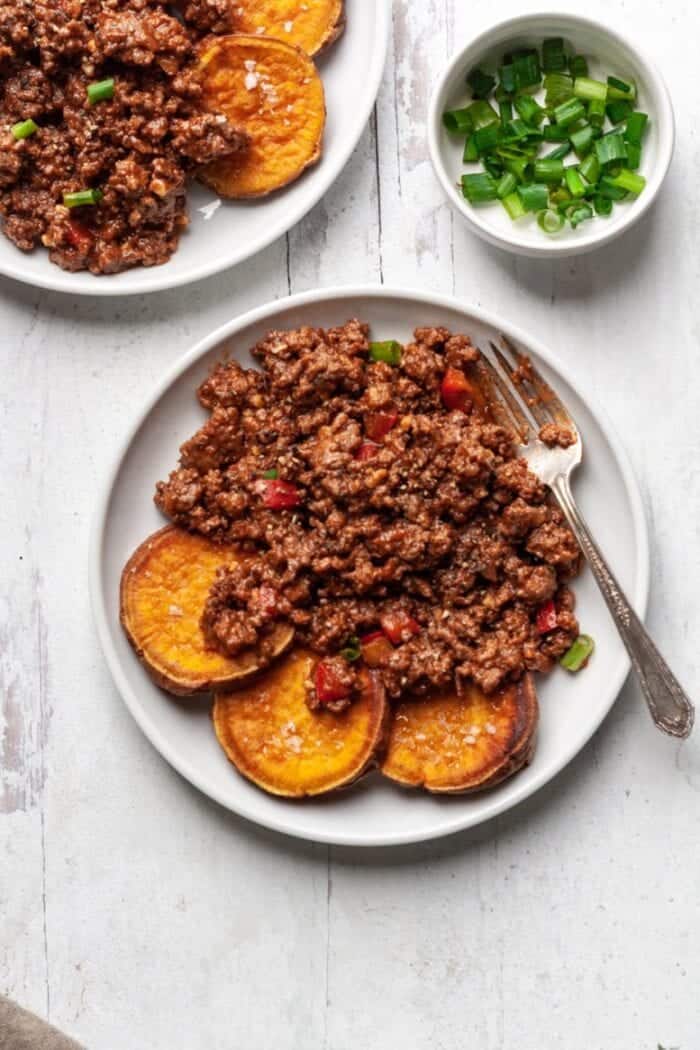 OTHER:
In conclusion, Whole30 is a great program for resetting your system and determining which foods and/or food groups your body tolerates. This will not be easy, but I promise it's completely worth it. Whether you discover an intolerance, a new appreciation for your body, or just some awesome new recipes, you will be glad you tried this!