Whole30 Products at Trader Joe's
Trader Joe's has quickly become one of my favorite places to grocery shop and they have such a great selection of Whole30 approved products. If you're not familiar with Whole30 compliant foods, they are free from gluten, grains, dairy, alcohol, soy and sugar.  You can click here for more information about the Whole30 program.
Day to day, I eat a lot of grass fed meats, fruits, vegetables, nuts and seeds.  Thankfully Trader Joe's has many great options for Whole30 compliant products.  Here are some of my favorites Whole30 Trader Joe's products.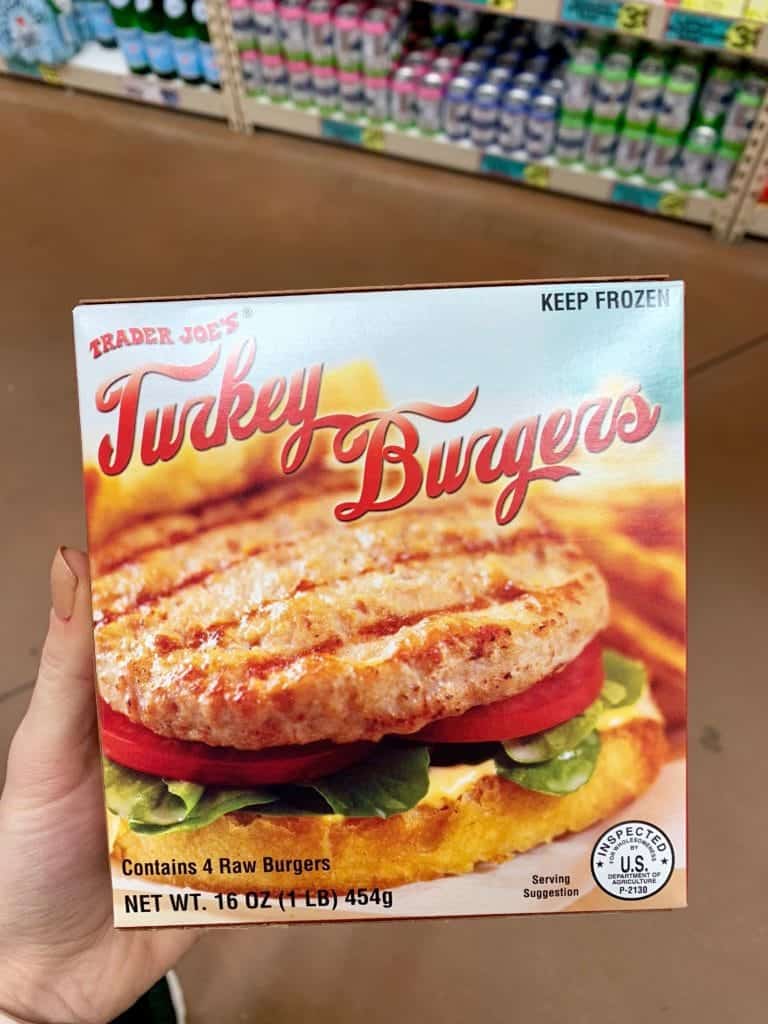 I cannot say enough great things about these turkey burgers. They are in the frozen aisle and the only ingredients are ground turkey and rosemary extract. I like to cook them in a skillet right from frozen and they're flavorful and easy. Since they only take about 5-7 minutes to cook, I often quickly add these to breakfast or cook one before work to add to my lunch.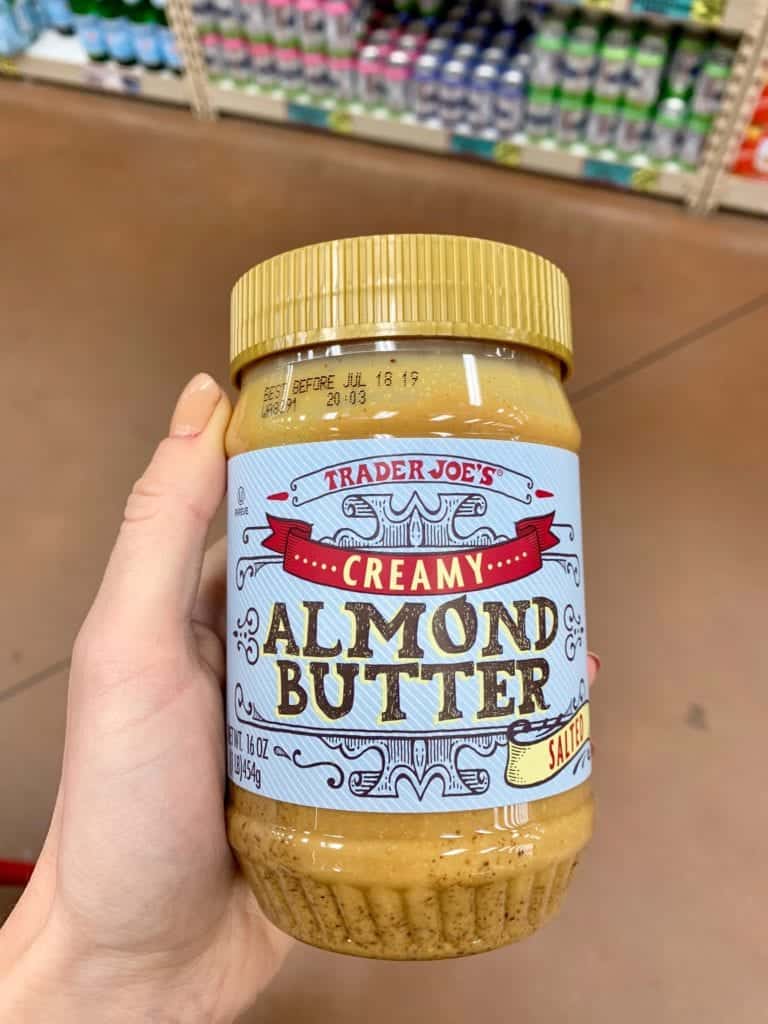 I have tried probably 10 different brands of almond butter (some as much as $12 per jar) but this is truly my favorite. It's super creamy and runny which I love. The only ingredients are almonds and salt, which makes this almond butter Whole30 compliant (and super delicious)! I enjoy baking with it, eating it with an apple or banana, and just straight from the jar with a spoon.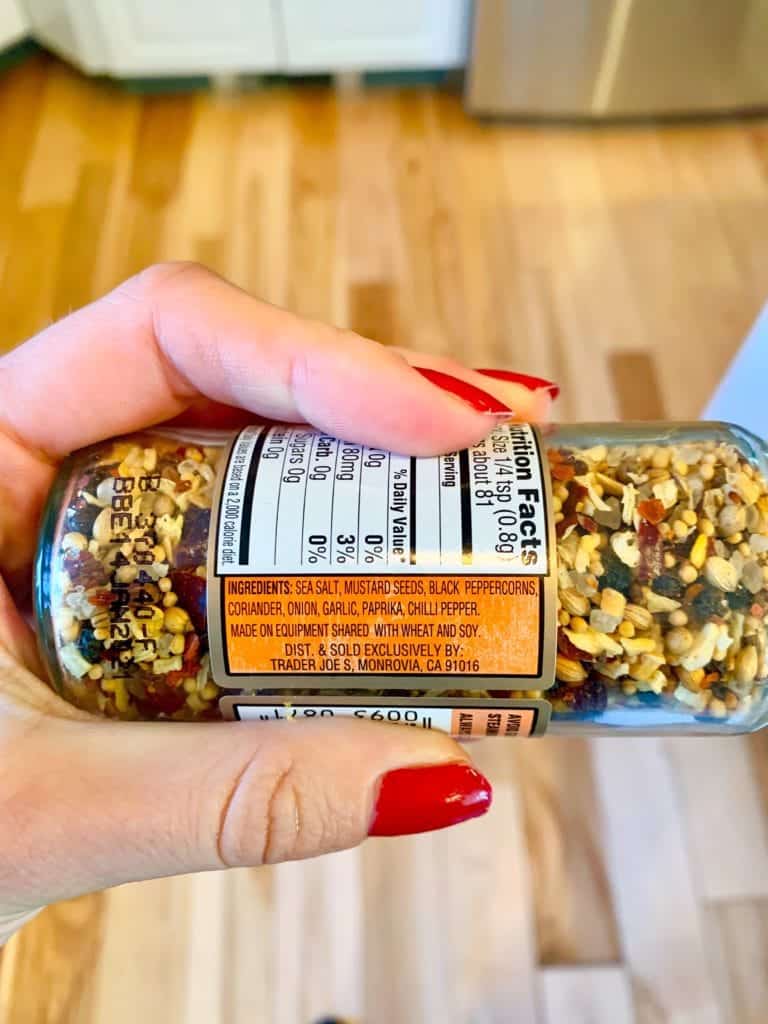 When eating Whole30, seasoning is super important because it's an easy and clean way to add flavor to foods. This "Everyday Seasoning" is delicious on meats, salads, and roasted veggies. I also LOVE their "Everything But the Bagel" seasoning. Add a little sprinkle to scrambled eggs or an avocado and you won't be disappointed.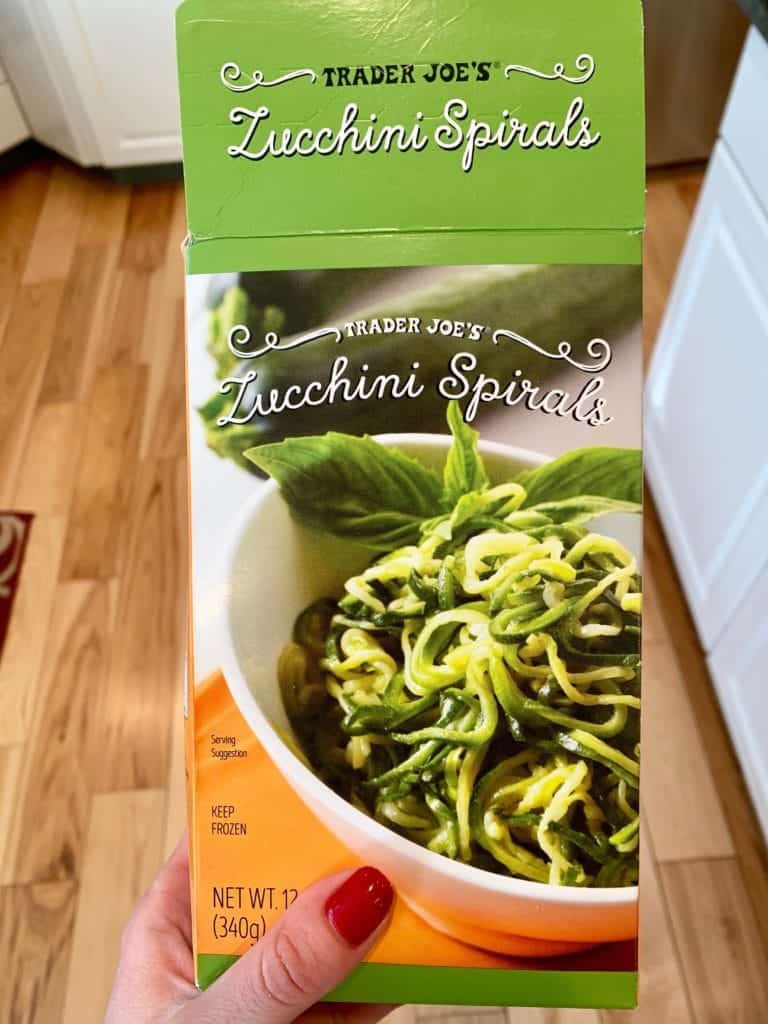 Since traditional pasta isn't allowed on Whole30, zucchini noodles are a great option.  I actually prefer them now since they're light, subtle, and provide a nice texture to otherwise heavy dishes.  A common work lunch for me is zucchini noodles with chicken and marinara sauce.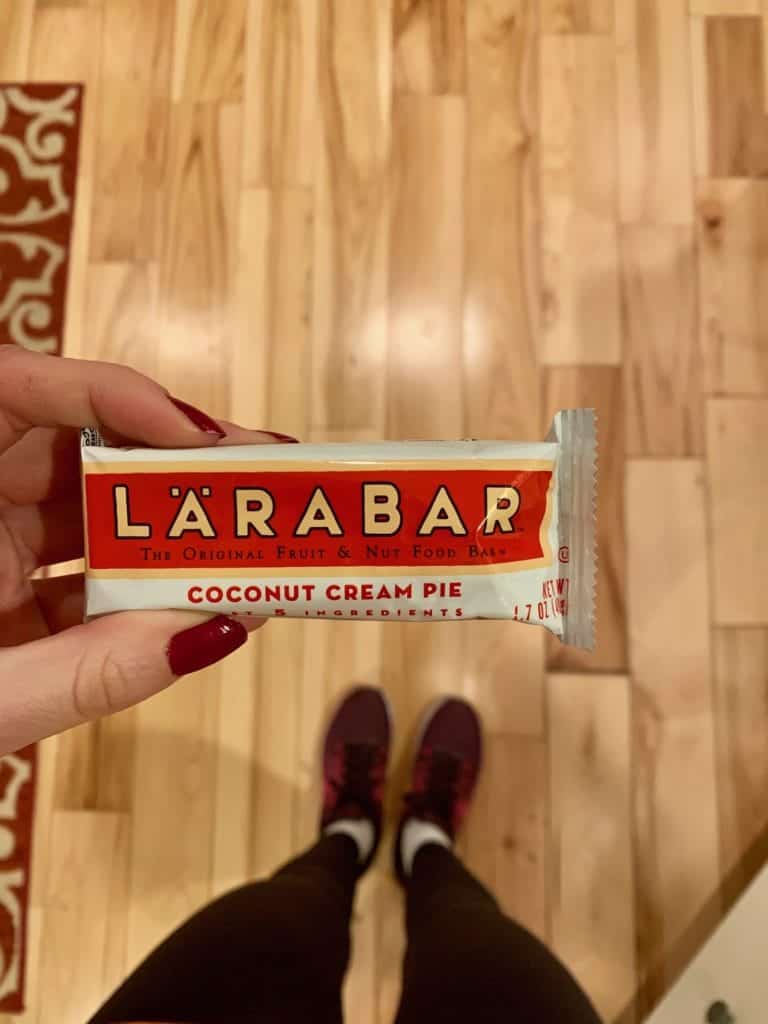 Larabars are an easy and quick snack for on-the-go. They're made with only a handful of real food ingredients and they're perfect for grab and go. This coconut one is delicious!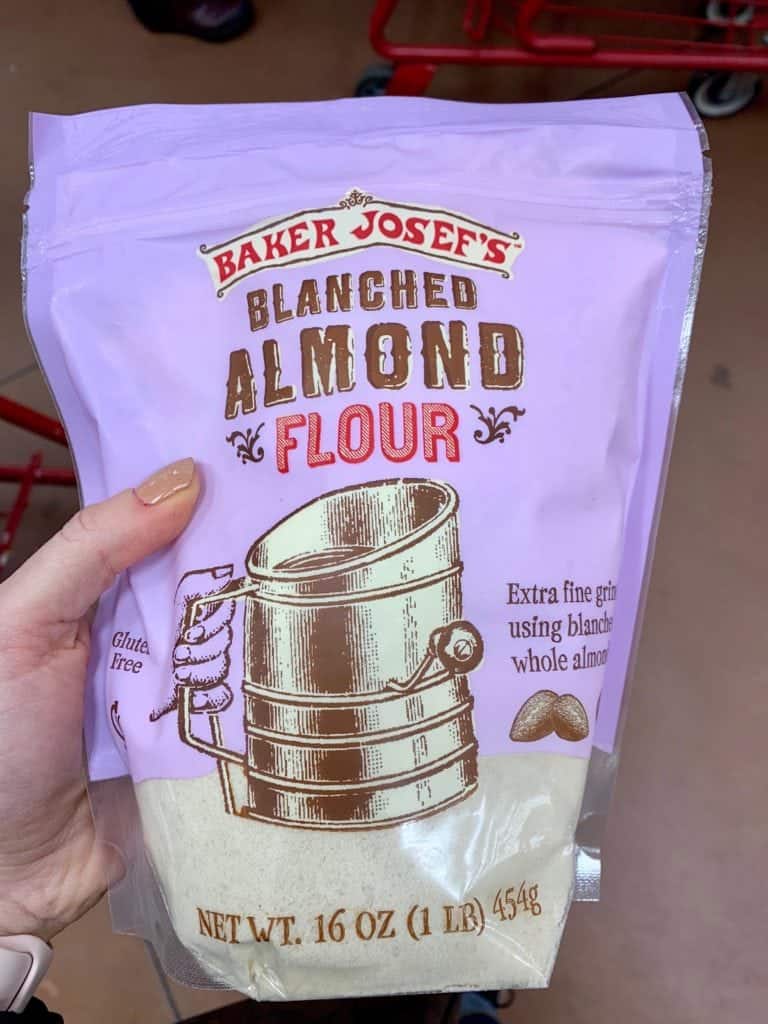 I love cooking and baking with Trader Joe's almond flour. You can also use it to coat chicken to make Whole30 chicken fingers or in place of regular flour. I love that this only contains almonds, no extra fillers.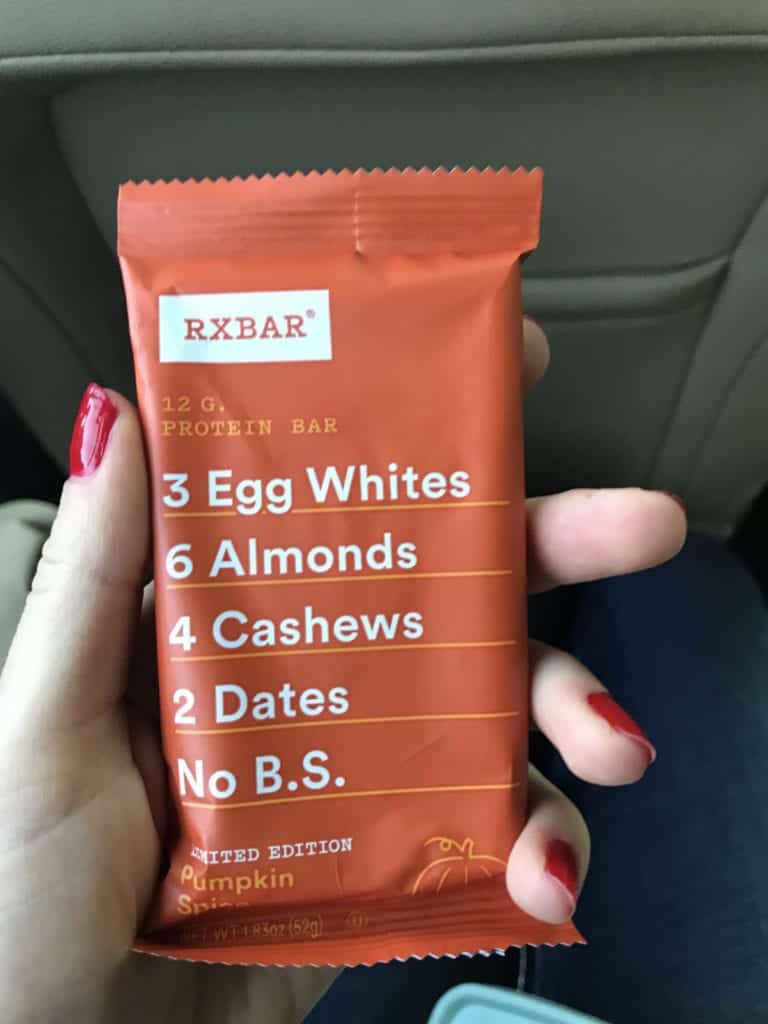 My love for RX bars runs deep. I probably average two a day… my favorite is Chocolate Sea Salt but I haven't met one I didn't love. All of them are Whole30 approved except for the select few that contain peanuts. I love stocking up on the Pumpkin Spice bars during the fall and the Gingerbread ones during the winter. Delicious!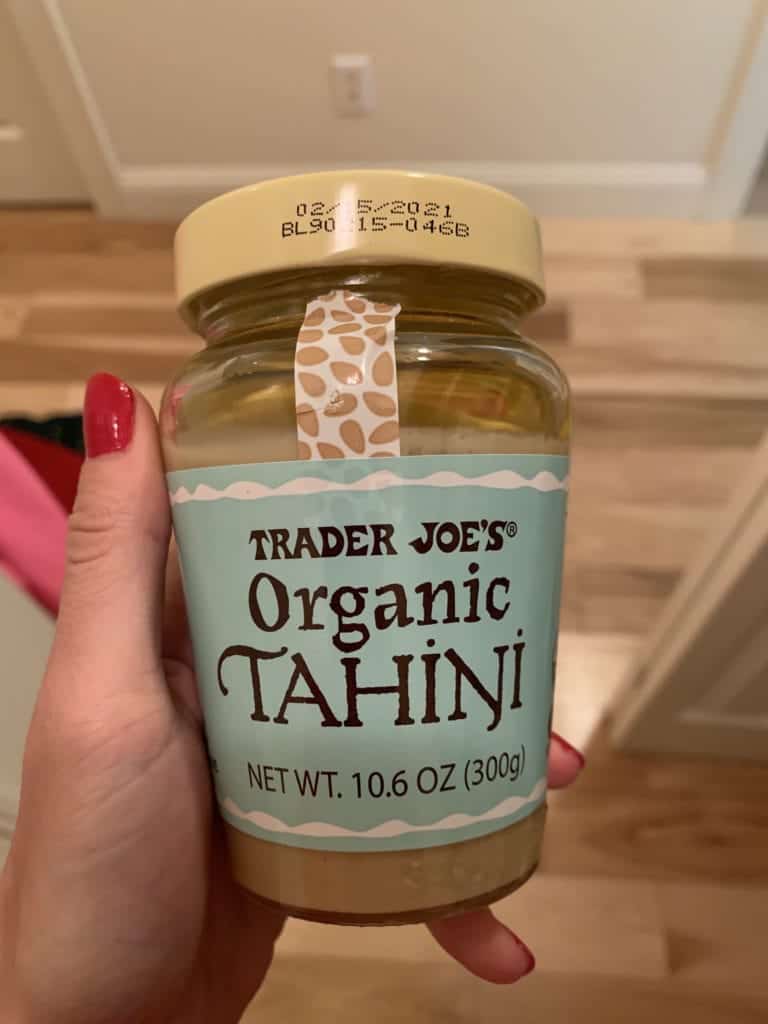 Tahini is just ground up sesame seeds but it makes for a tasty salad dressing, condiment or an ingredient in sauces. It has a similar consistency to almond butter but tastes much more savory. A great Whole30 option!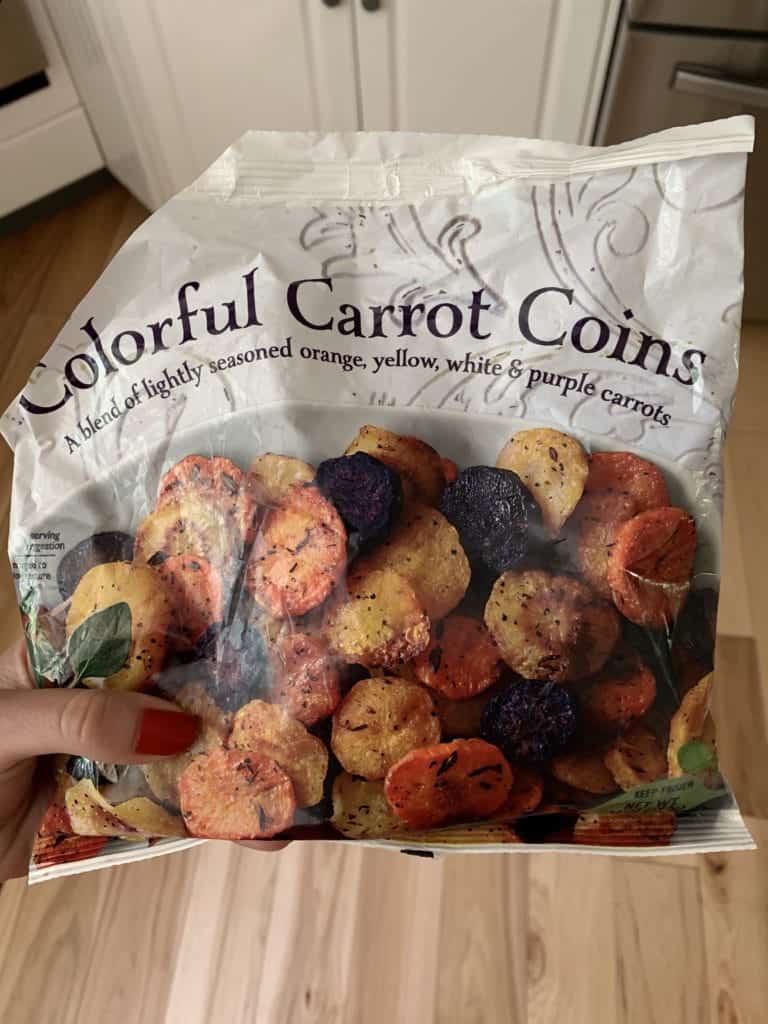 These frozen carrot coins are so good. They're roasted with olive oil, salt, pepper, and a handful of spices that make them so flavorful. Since they're frozen, I just toss them in a skillet with some olive oil and my protein of choice. I usually pair them with some chicken or a turkey burger for a quick and easy lunch.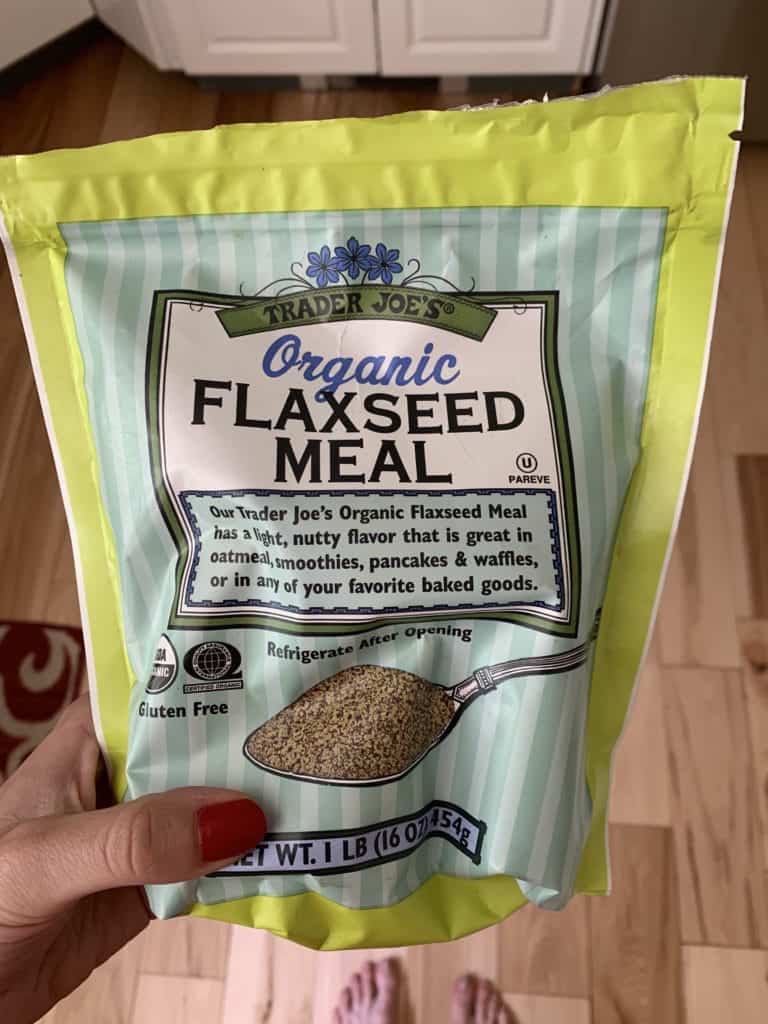 We always have a big bag of flaxseed meal in our fridge. It can be used in baking or cooking but I've also added it to smoothies for an added nutritional boost. In addition, they are great in protein bites. Flaxseed meal adds a slight nutty flavor to whatever you pair it with; add some almond butter and nuts and it's tasty!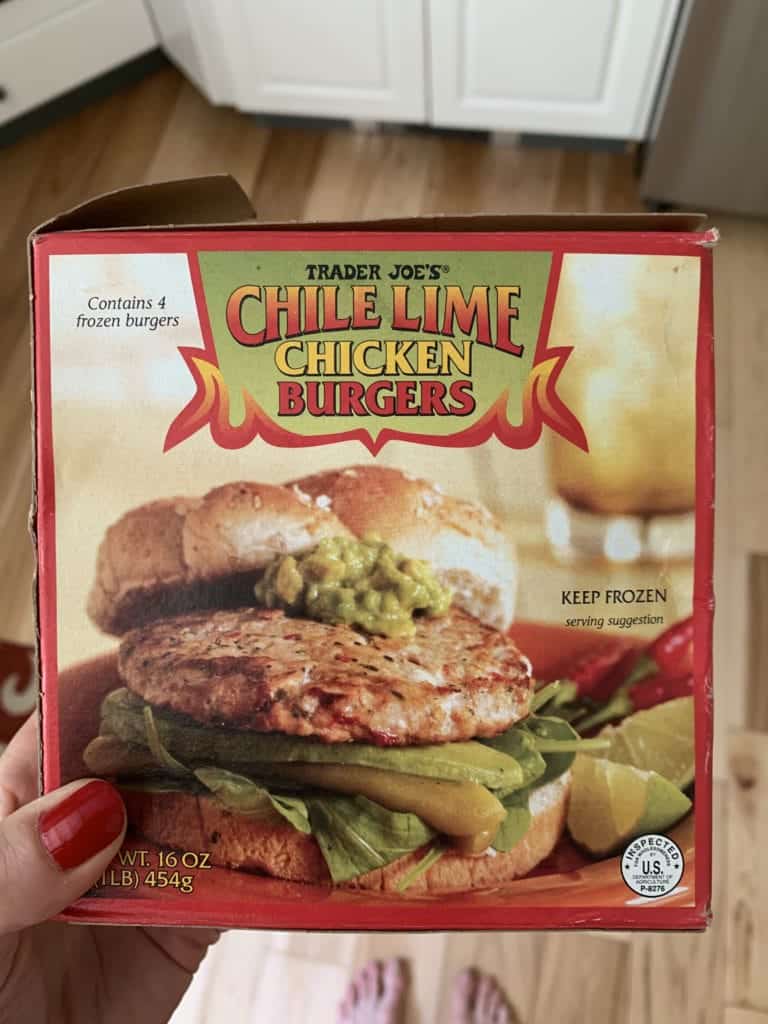 These chili lime chicken burgers can be found right next to the frozen turkey burgers I mentioned above. I also cook them in a skillet and they're ready in only 5-7 minutes. Quick and easy for a delicious lunch!
These are only some of the many items that are Whole30 at Trader Joe's.  I always be sure to pick up organic grass fed meats, avocados, plenty of fresh fruits and veggies, their butternut squash zig zags (which taste like fries!), frozen Brussels sprouts, among many others.
I hope this post was helpful.  Please let me know if there are any other Whole30 favorites at Trader Joe's that you love!