About
Hello, my name is Addison! I am a gluten free food blogger, food photographer, and founder of Organically Addison. I have been blogging for 5 years and now operate 6 websites!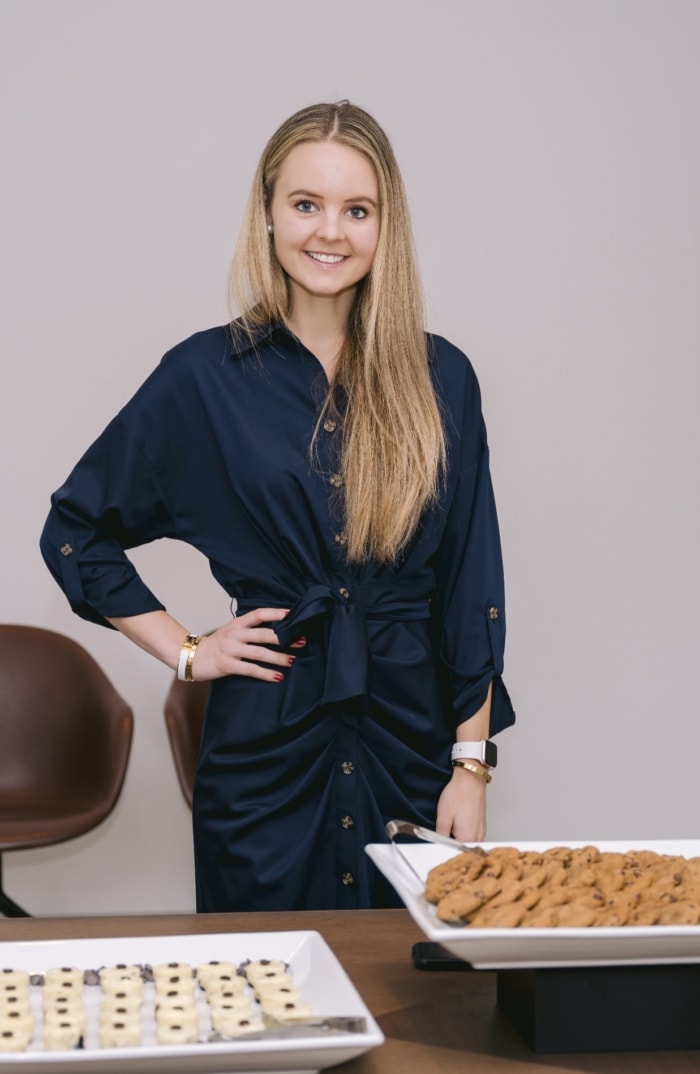 Background
I graduated from the University of Maine with a degree in Mathematics, a minor in Business Administration and an Honors College degree. During college, I played on the women's soccer team. After college, I began my career in data analysis. Today, I work in both finance and as a gluten free food blogger.
Division I College Athletics
Being a Division I college athlete was the most challenging and rewarding experience of my life. During that time, I learned how to fuel my body with healthy foods to perform at a high level. Through healthy eating and proper fueling, I was able to compete at such a competitive level.
Why I Eat Gluten Free
After college, I began running distance. I started with a half marathon and have now run two full marathons and two half marathons. While running, I suffered from severe leg pain. After several specialist and doctor appointments later, I was diagnosed with Compartment Syndrome. I was given the choice of having an invasive surgery or quitting running.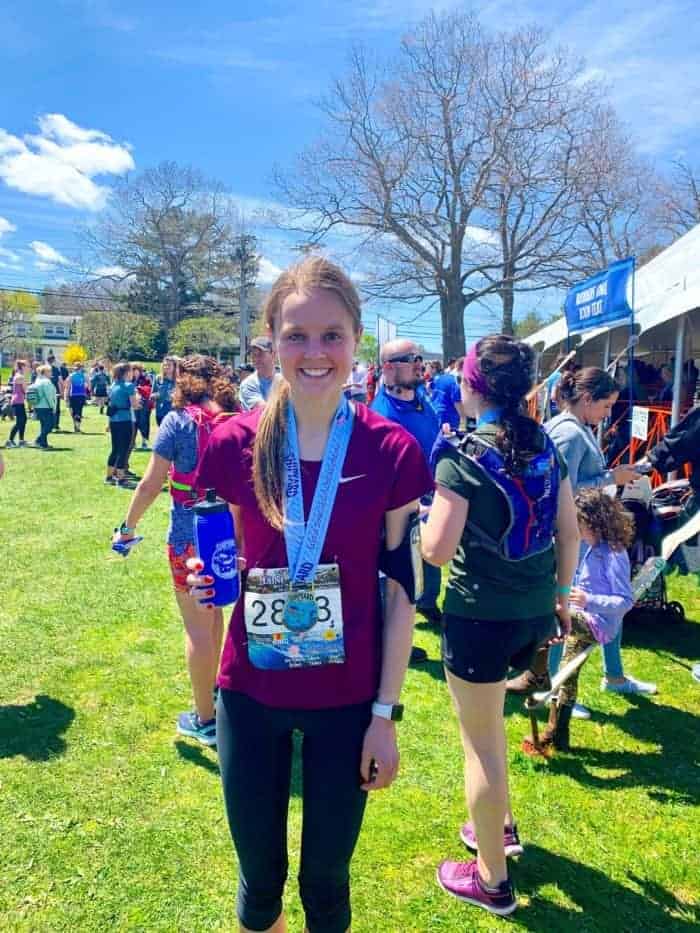 Through healthy eating and giving up gluten, I was able to run without pain. I have never been so grateful for being able to live a healthy and active lifestyle. My biggest goal is to create recipes that are both healthy and delicious! Every single recipe on my blog is gluten free, and they can all be found on my Gluten Free Recipes page.
Certified Nutrition Coaching
After college, I enrolled in the Institute of Integrative Nutrition. I am now a certified IIN health coach. I love connecting with others who are looking to feel better and eat better.
My Love of Cooking
I grew up cooking and baking with my mom and grandmother. From an early age, I have loved being in the kitchen. Growing up, my mom and I made Tollhouse Chocolate Chip Cookies almost every weekend. I made a healthy Paleo version and they are the Best Paleo Chocolate Chip Cookies! Food has always been a big part of our family holidays and get-togethers. With my blog, I strive to create classic comfort foods and desserts in an updated and healthier way!
All of the recipes on this site are tried and true family favorites. I have been making most of them for years!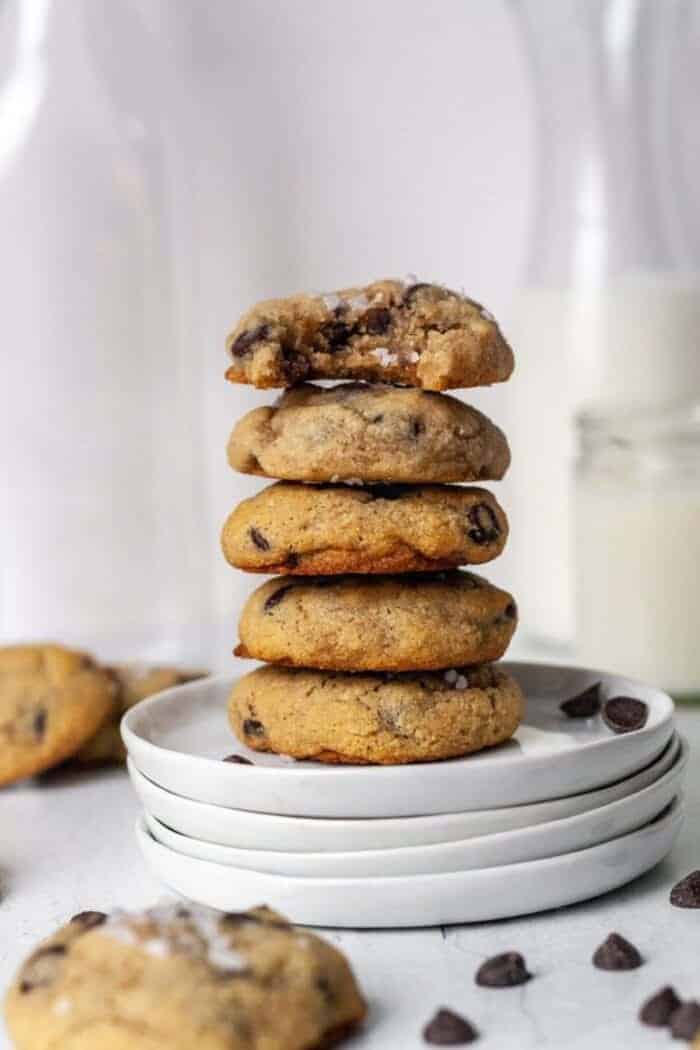 Organically Addison
I've been lucky enough to turn my passion for gluten free baking and cooking into this blog. Here you'll find recipes that are family favorites. Thank you for visiting my blog, I hope you stay a while! Please feel free to email me with any questions or just to chat.
I love blogging and recipes so much that I have expanded my website portfolio! You can find loads of vegan recipes on Watch Learn Eat. For the best baked goods, check out Girl Versus Dough and find some easy meal prep ideas over on Microwave Meal Prep! For all things oatmeal, check out Simply Oatmeal!
To date, my recipes have been featured in Men's Journal, MSN, The FeedFeed, and Eat This! Not That. I was even featured in a cooking segment on NBC Dallas Fort Worth!