Whole30 Meal Plan Week 3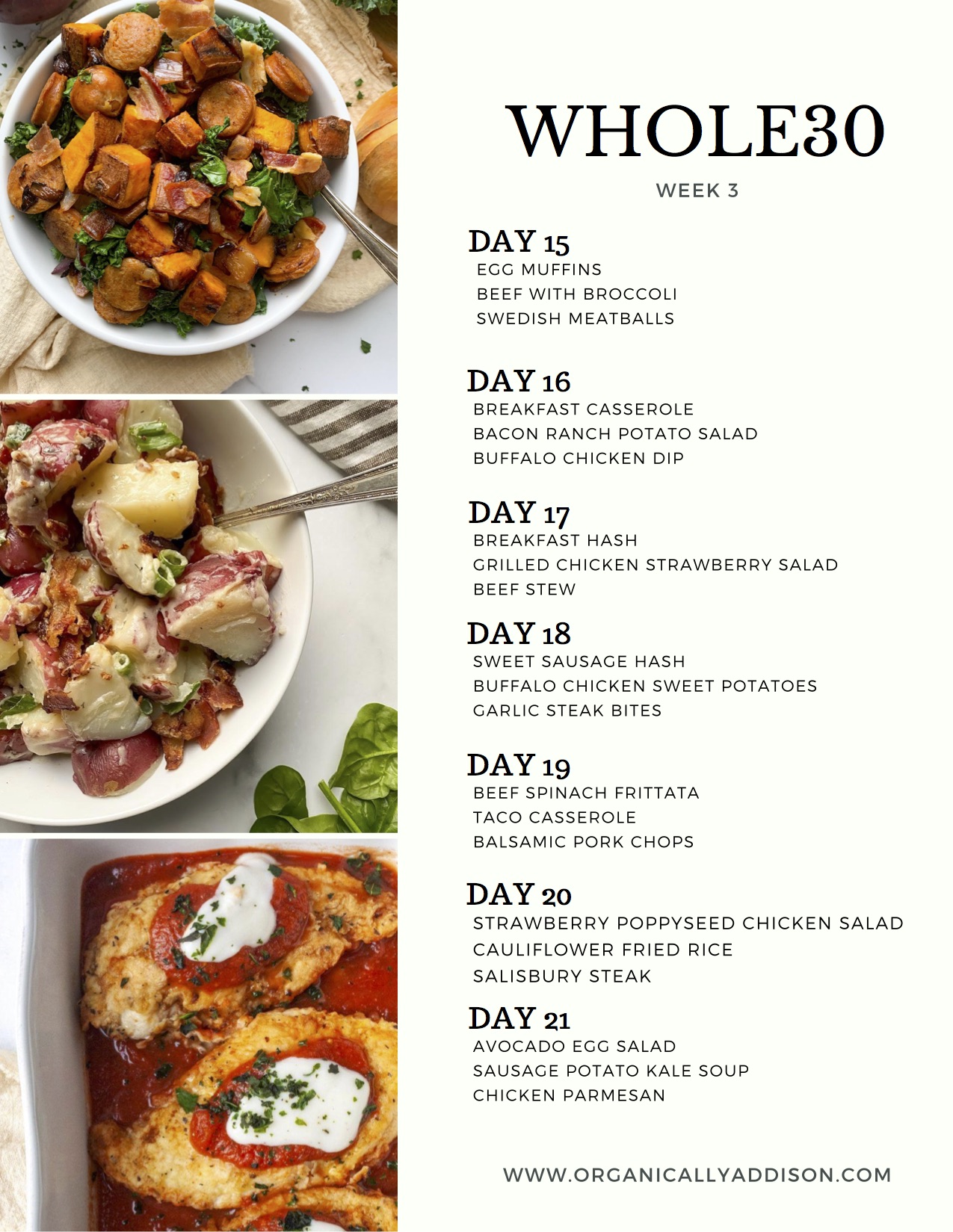 Here is a sample week of Whole30 meals.  There are many different recipes and flavors here.  Feel free to mix and match to suit your taste.  In addition, I provided a new recipe for each meal but that is excessive.  Leftovers are key during Whole30.  I always like to make extra and have leftovers in the fridge for busy days and nights.  These recipes are meant to be easy enough to follow but delicious enough to become new favorites! 
DAY 15
DAY 16
DAY 17
DAY 18
DAY 19
DAY 20
DAY 21
Click to open this meal plan in a new window to print!