FOURTH OF JULY RECIPES
When I think of the Fourth of July, I always think of a day filled with fun, family, friends, and food!  We usually grill out a bunch of different meats and pair them with some awesome side dishes and appetizers.  And we always go all out on dessert.  I've rounded up some of my favorite red, white and blue inspired recipes plus some grilling recipes that are perfect for your holiday.  Enjoy!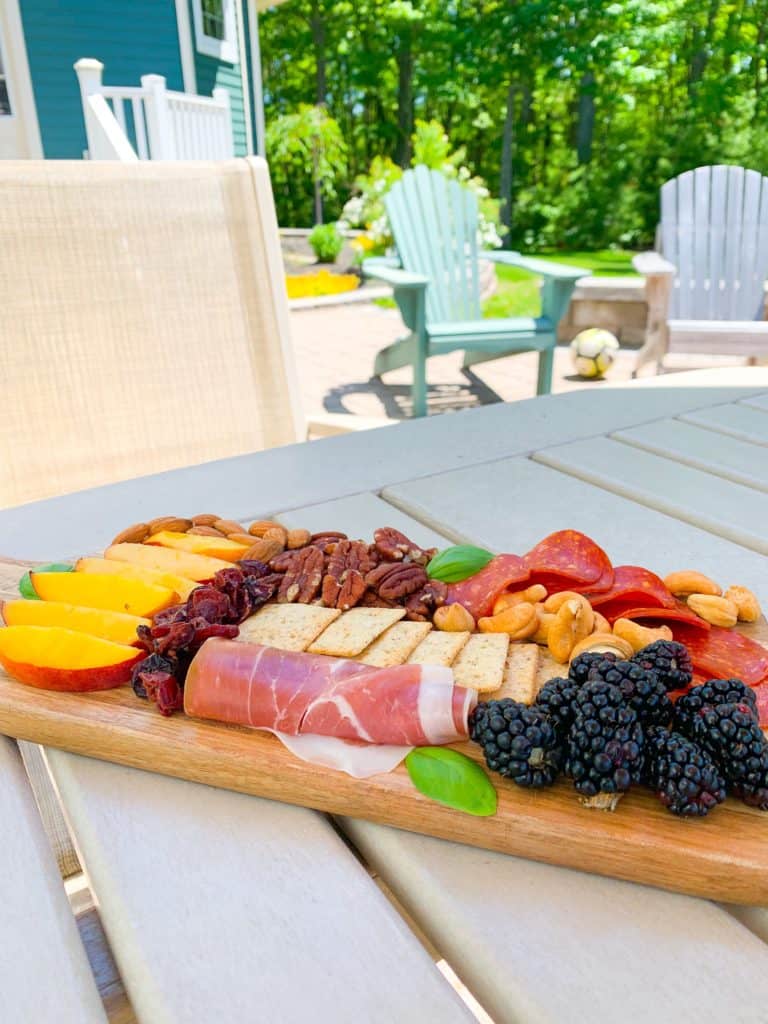 A charcuterie board is the perfect appetizer to bring to a get together because everyone can find something they love.  It's also easy to grab and go, which is ideal for a Fourth of July party.  I added some fruit that's in season currently but feel free to customize this board to your preferences.  Find the recipe here.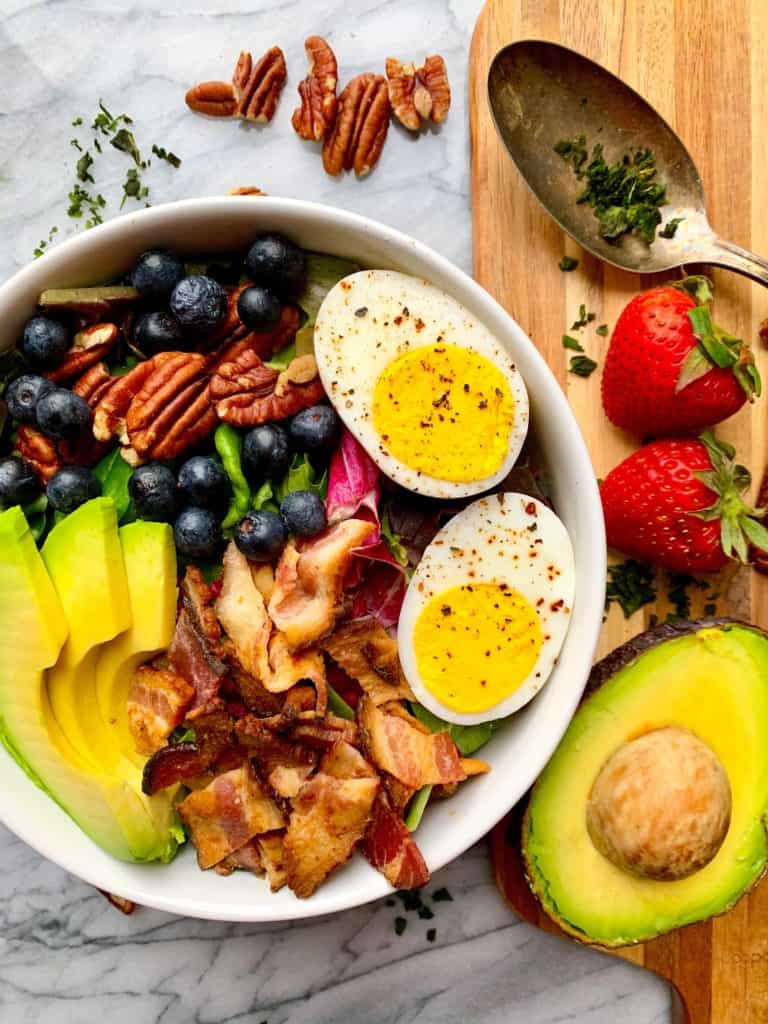 I added a fun twist to the typical Cobb salad by adding in some blueberries and pecans.  They provide a little sweetness and a little added crunch.  Find the recipe here.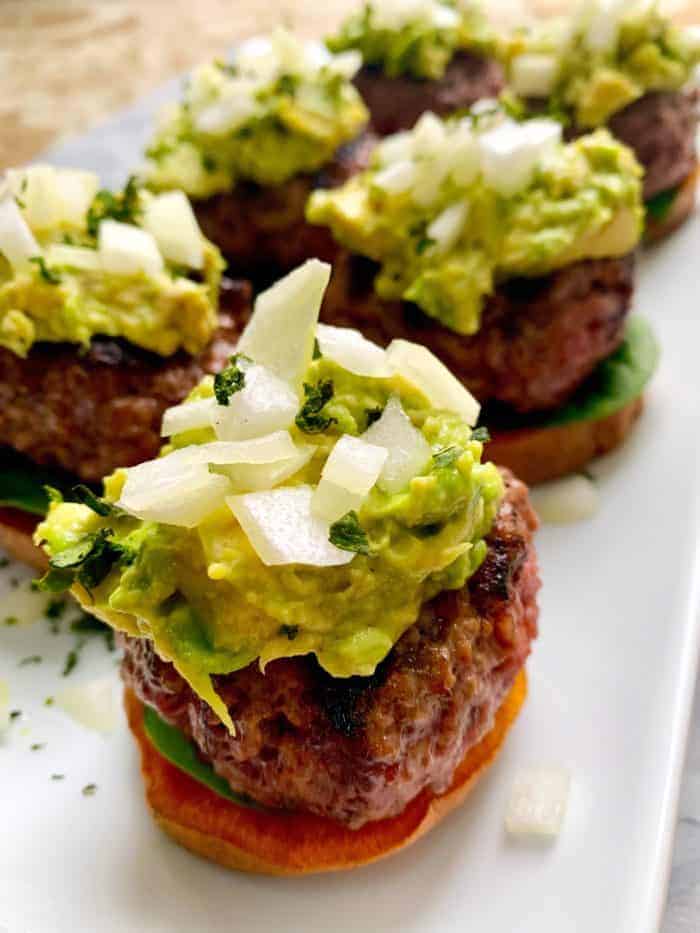 Who wouldn't love these grilled burger sweet potato sliders?  Since they're not as large as your typical burger, they're perfect for a get together where there are many options.  Grab one or two of these and load up your plate with all the delicious side dishes.  Find the recipe here.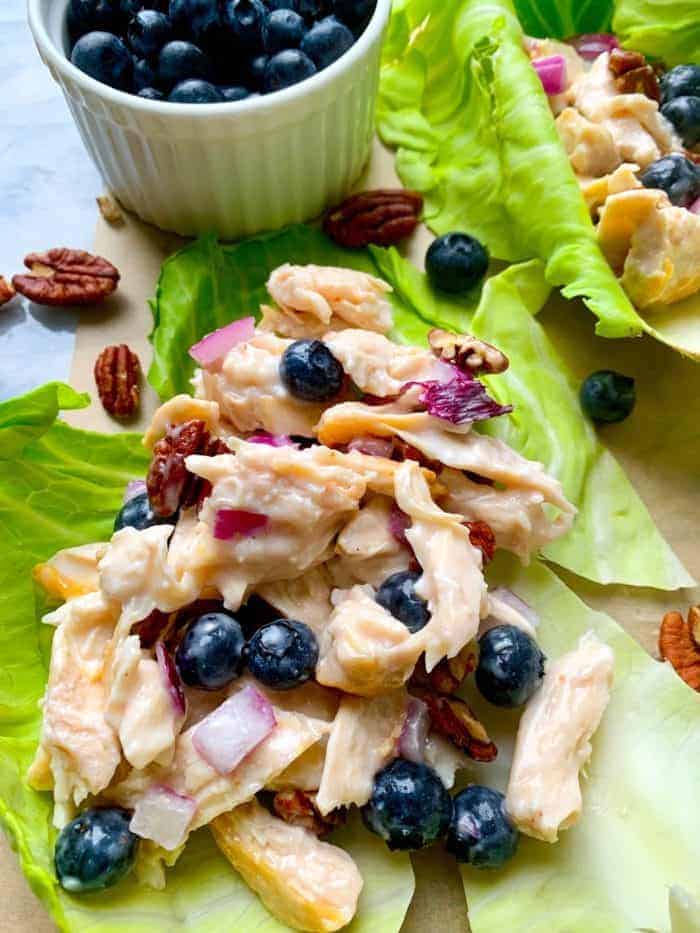 Chicken salad is a light and refreshing dish to add to your July 4th lineup.  Adding in the blueberries is an unexpected and delicious twist to the typical chicken salad.  It also provides a festive pop of blue.  This is the recipe you need if it'll be super hot where you live.  Find the recipe here.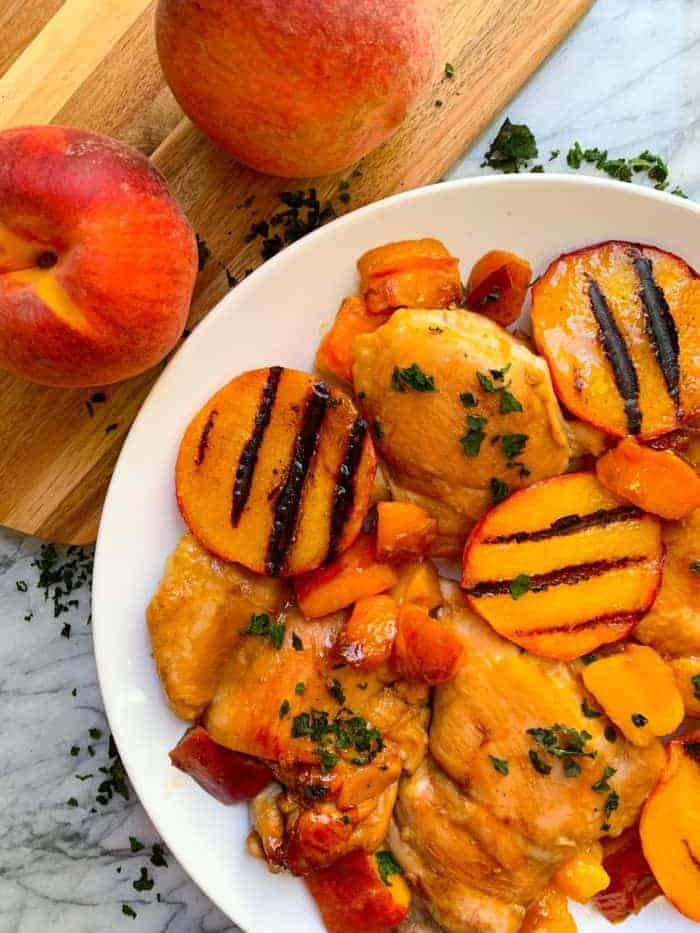 This grilled chicken with peaches is such a flavorful and tasty summer dish.  It combines the sweetness of peaches with savory grilled chicken and the combination is out of this world.  The peaches have been so sweet this season and this recipe is so easy to throw together.  Find the recipe here.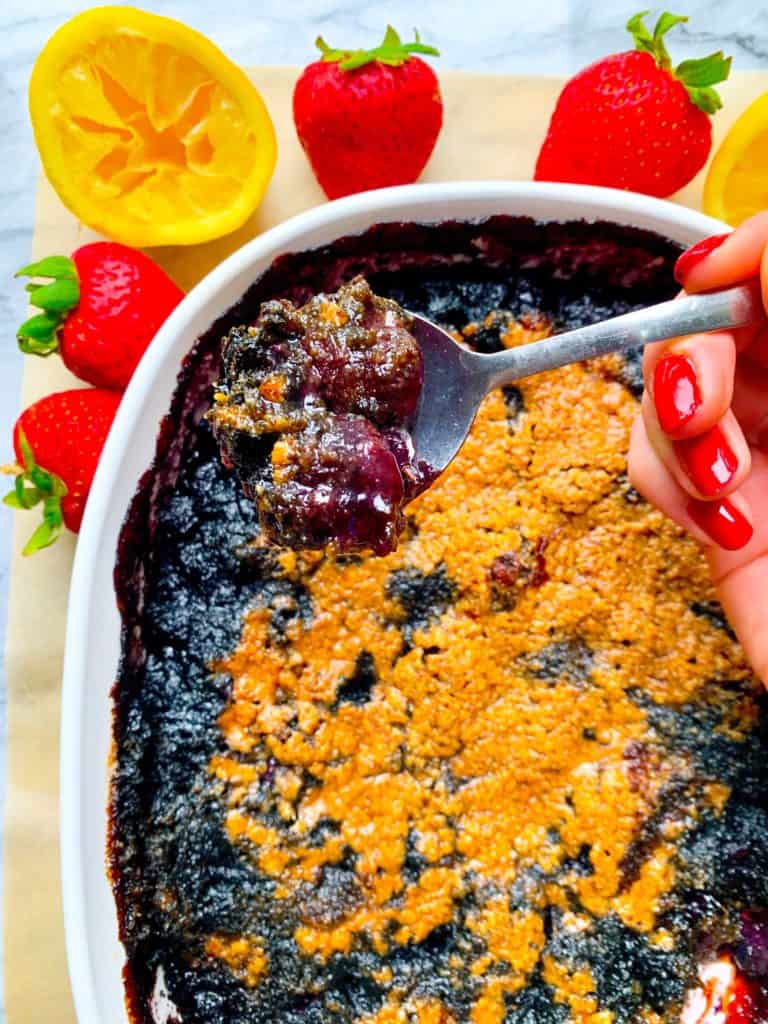 There are few desserts I love more on a hot summer day than a fruit crisp.  This blueberry cherry crisp is sweet, tart, and has the most delicious crumble on top.  I chose blueberries and cherries for this one, but I have a recipe for a raspberry blueberry one as well.  Either way, it's as festive as it is fun!  Find the recipe here.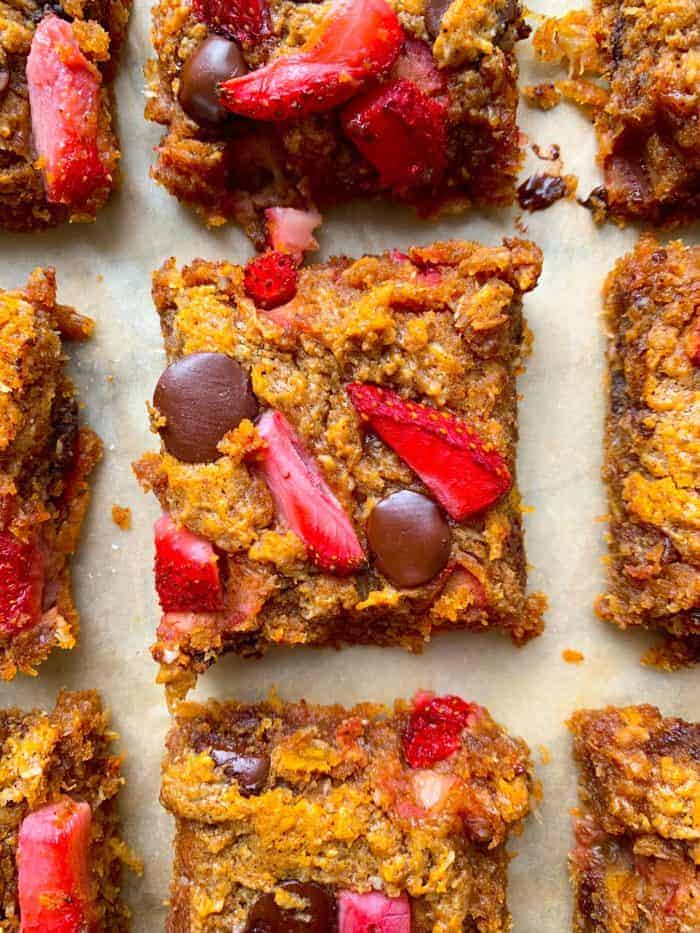 These strawberry chocolate bars have the best texture.  They're light but filled with things like almond butter and coconut flakes.  Yum!  The brightness of the strawberries adds a festive July 4th touch and the melty chocolate will win over your family and friends.  Find the recipe here.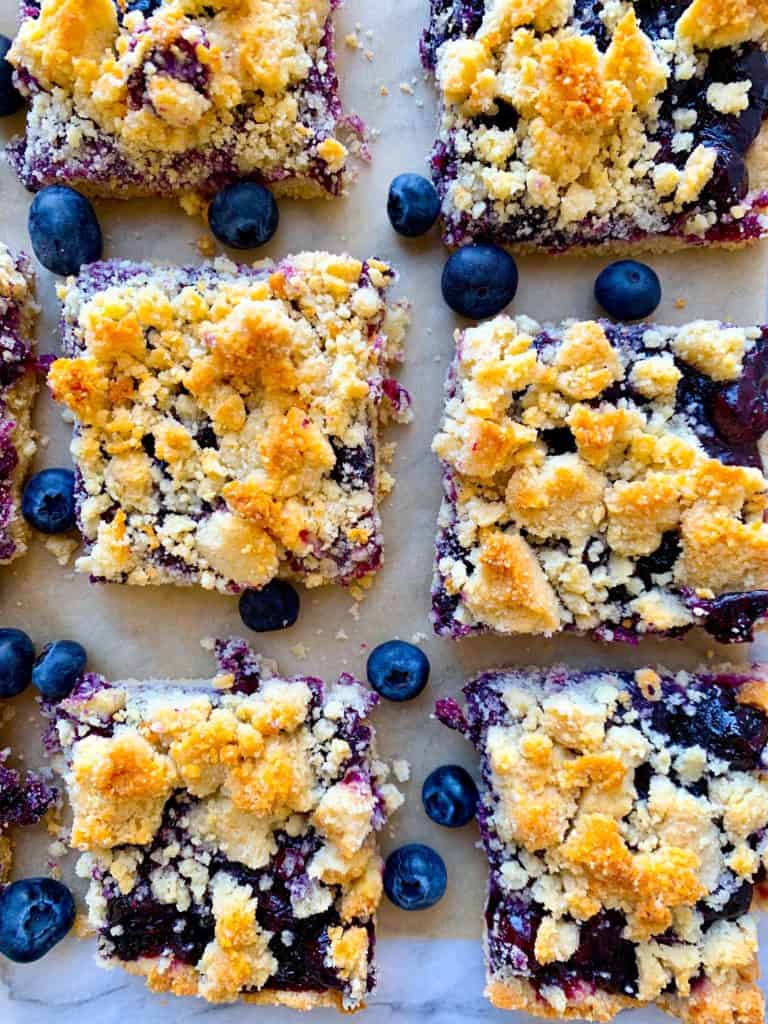 Lastly, these blueberry crumble bars are the perfect addition to your party.  They're also light and refreshing, but filled with plenty of sweet blueberry flavor.  I love making these the day before and refrigerating them for a nice cold treat.  Find the recipe here.
I hope you found some tasty inspiration for your Fourth of July get together.  Whether you're hosting or attending, these recipes are easy and delicious.  Happy Fourth!