MY TRIP TO SAVANNAH GEORGIA
Hey y'all! This past weekend I traveled down to Savannah, Georgia with some of my high school best friends to see one of our friends get married! I'd never been to Savannah before so I was very excited to explore the city and enjoy the warm weather.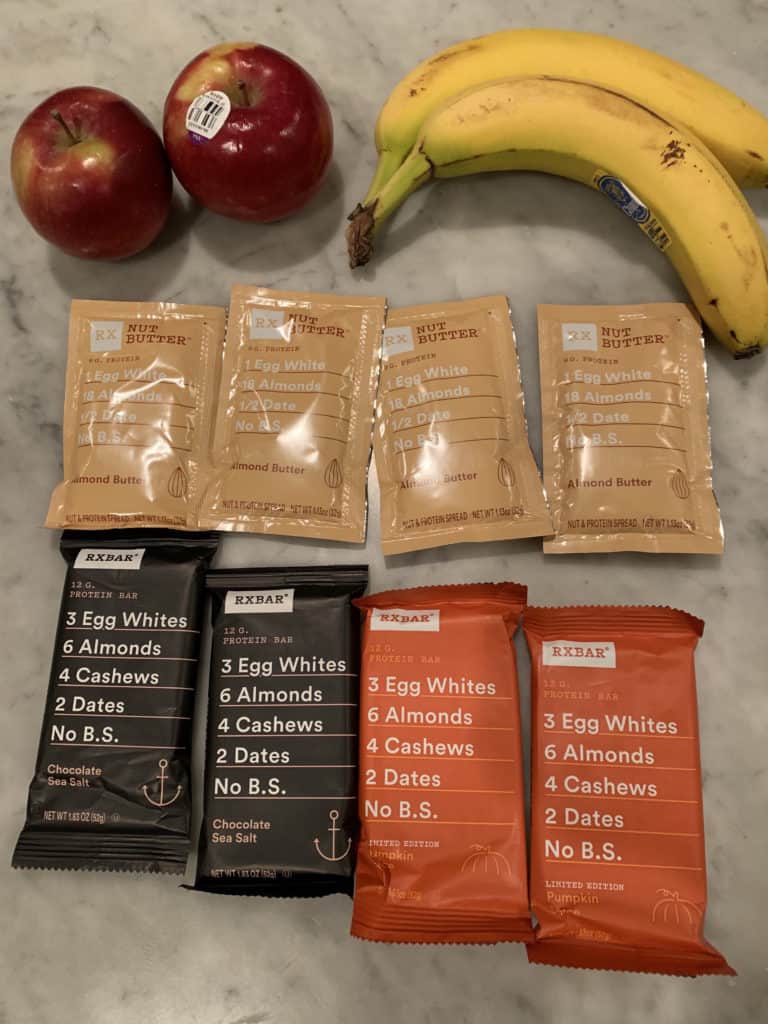 Before any trip, I like to pack some snacks for the airport, flight, or the hotel. I would much rather have these snacks on hand just in case than be hungry with nothing to find in the airport or hotel. I love having some fresh fruit on hand so I picked up some apples and bananas to bring with me. RX bars are one of my favorite ways to get in some protein and carbs and they're filled with the best ingredients. My grocery store just recently started selling these little almond butter packs so I brought some of those too. Verdict: they're so delicious!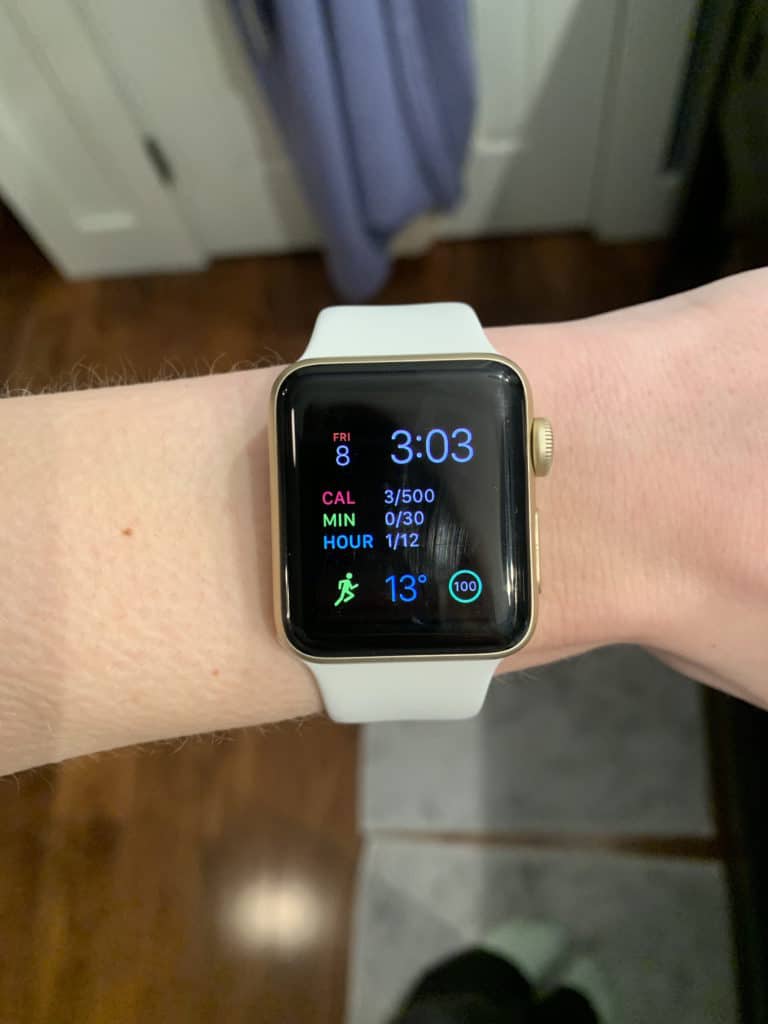 Friday morning I left home around 3:30AM in order to catch a 6AM flight out of Boston. Definitely an early morning but I was excited!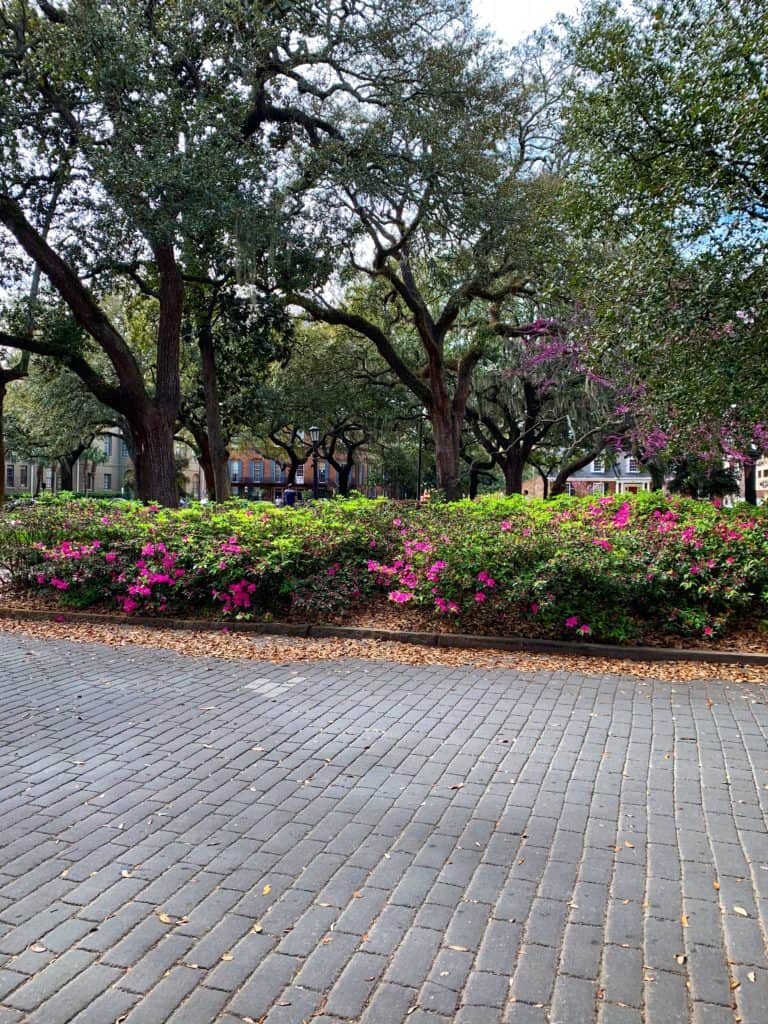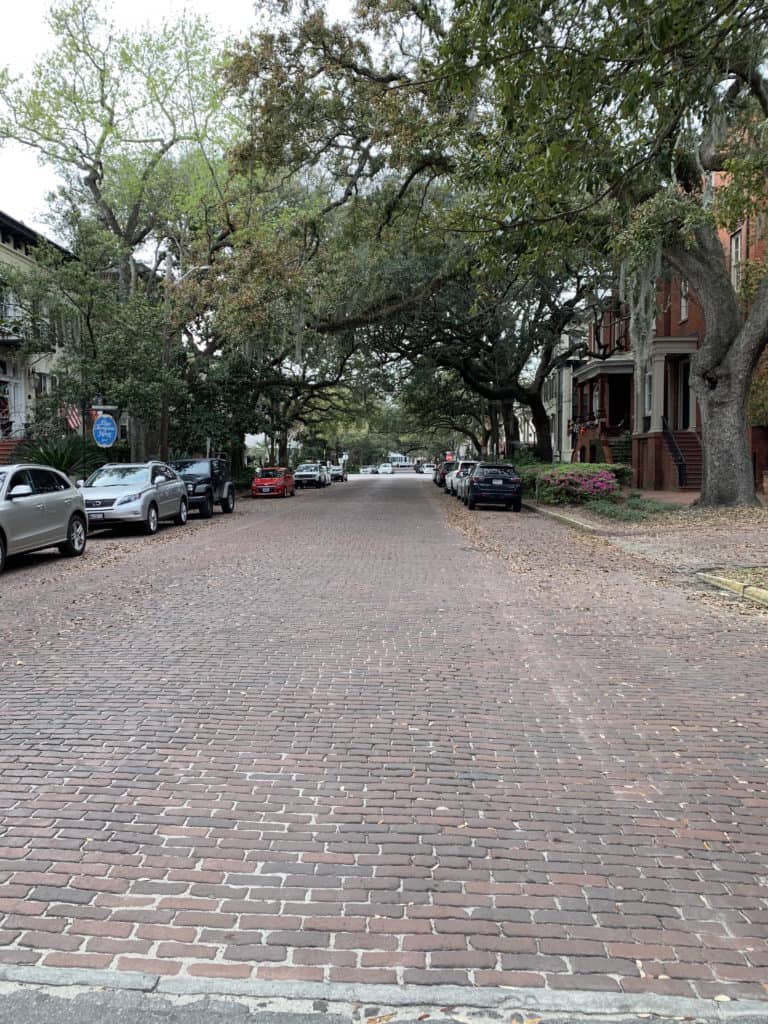 After landing in Savannah, we took an Uber back to our hotel in Richmond Hill, which is about 20-25 minutes outside of the city. We dropped off our suitcases and headed into the city for the day. We walked around a bit and the trees and flowers were so beautiful.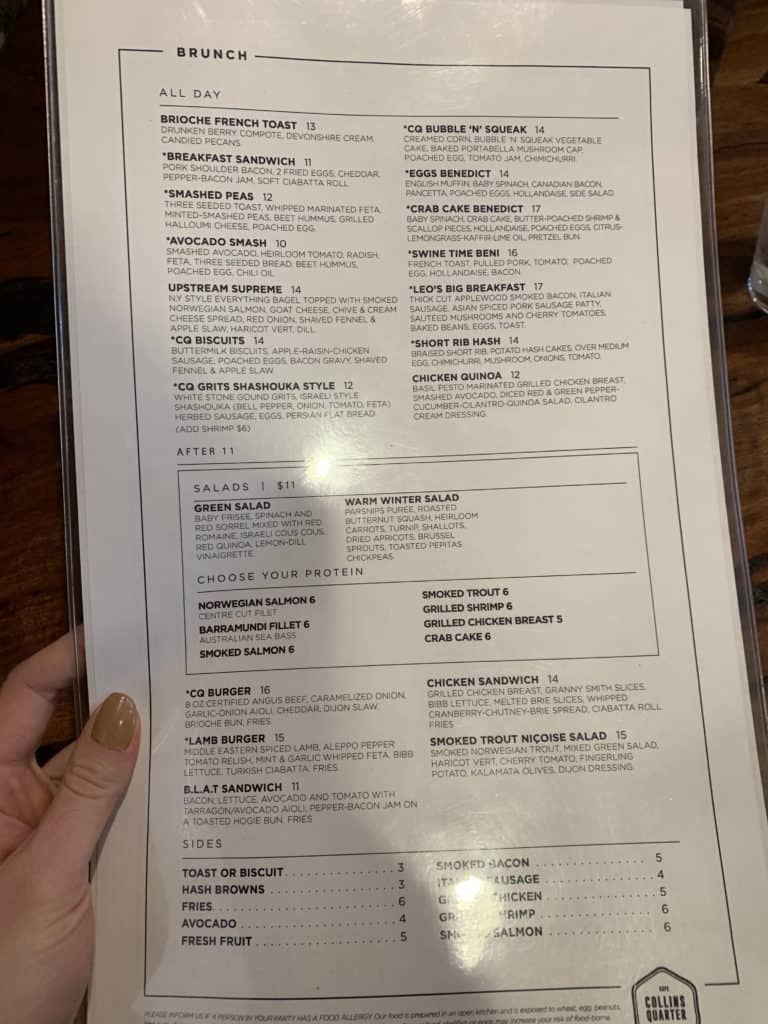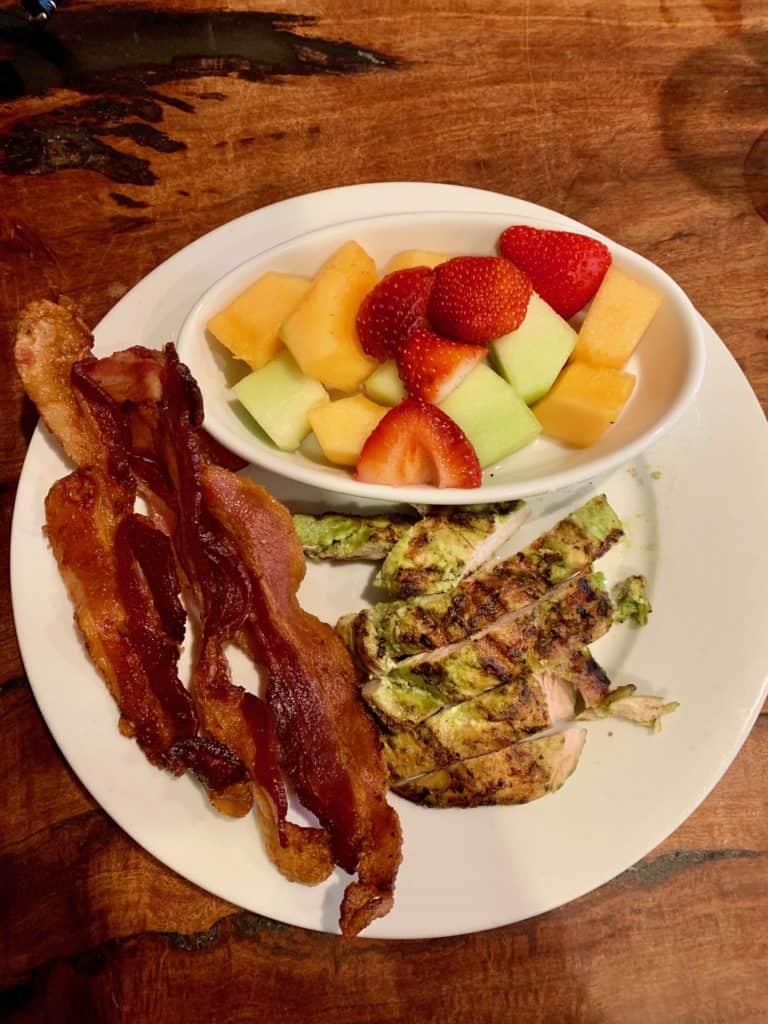 We stopped for brunch at The Collins Quarter and it was this cute little cafe/restaurant and the food was delicious. I paired some of their a la carte sides and made a meal out of it. I got chimichurri grilled chicken, bacon, and the fresh fruit bowl. I will say, their waitstaff was very knowledgable about what was gluten free and what was not. They were so helpful!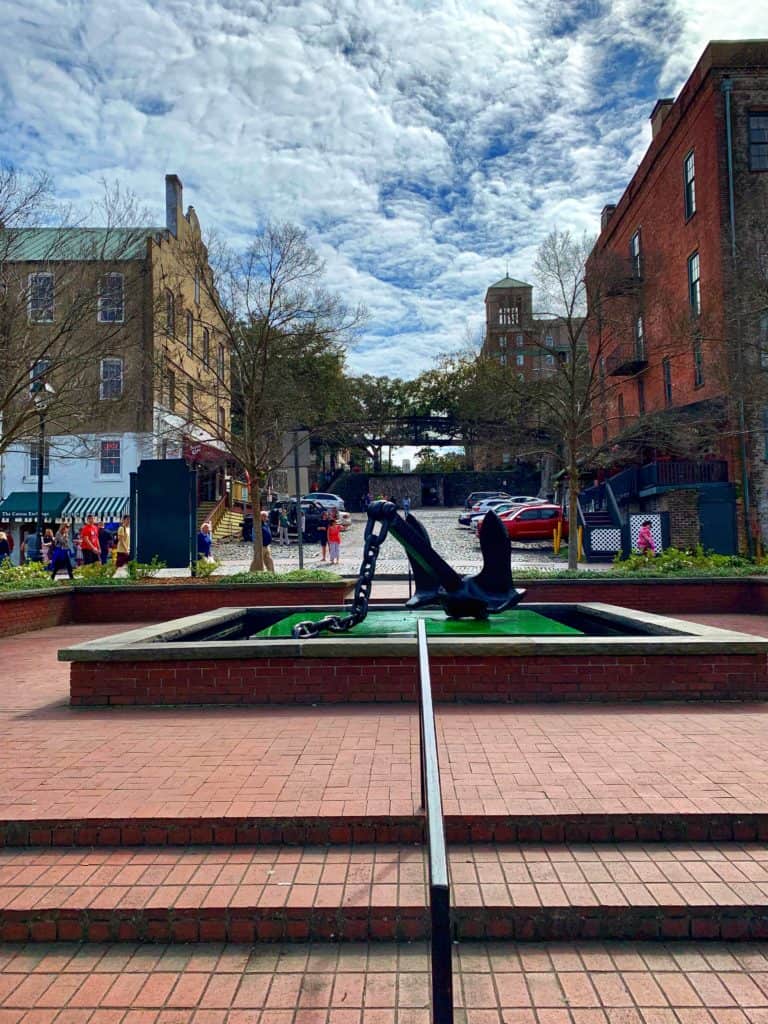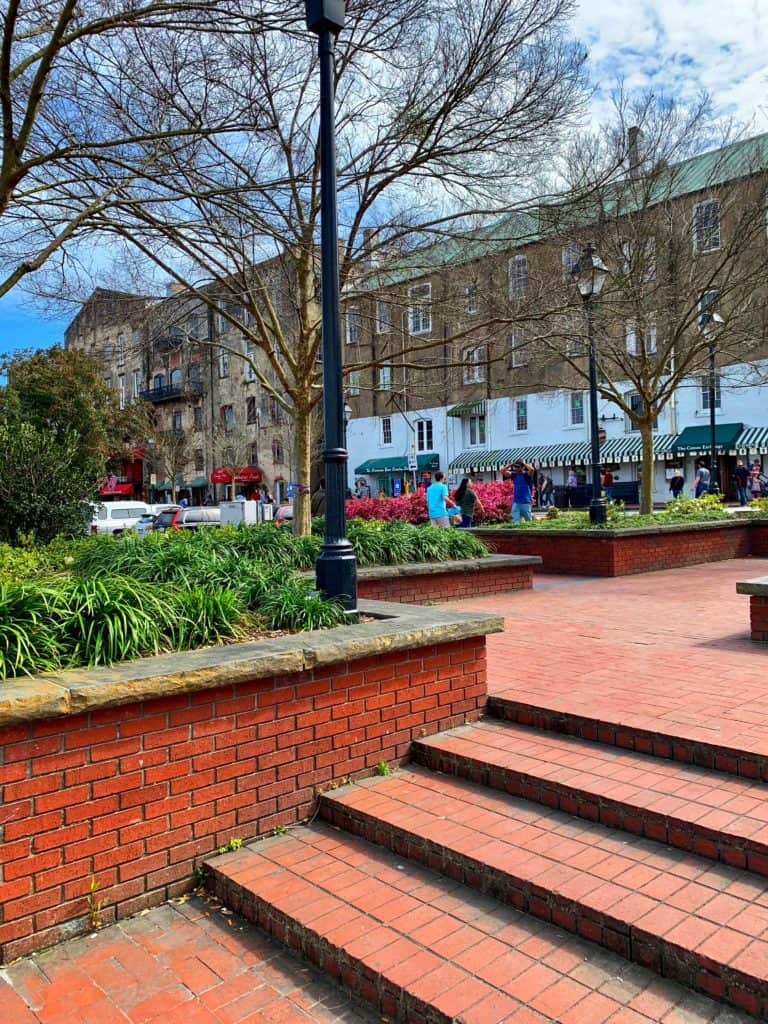 After brunch, we walked around down by the waterfront. The architecture and history was breathtaking. It's such an old city and the cobblestone sidewalks and streets were so cool.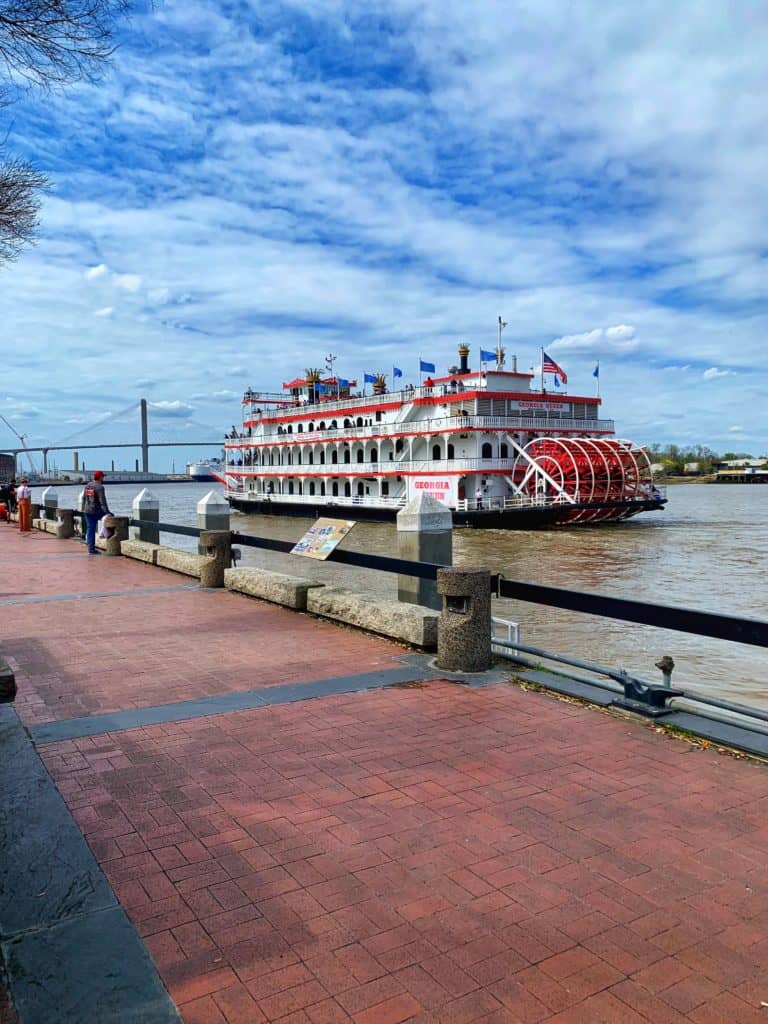 There was a huge cruise ship on the water that we watched sail by. The weather was perfect: 75 and sunny.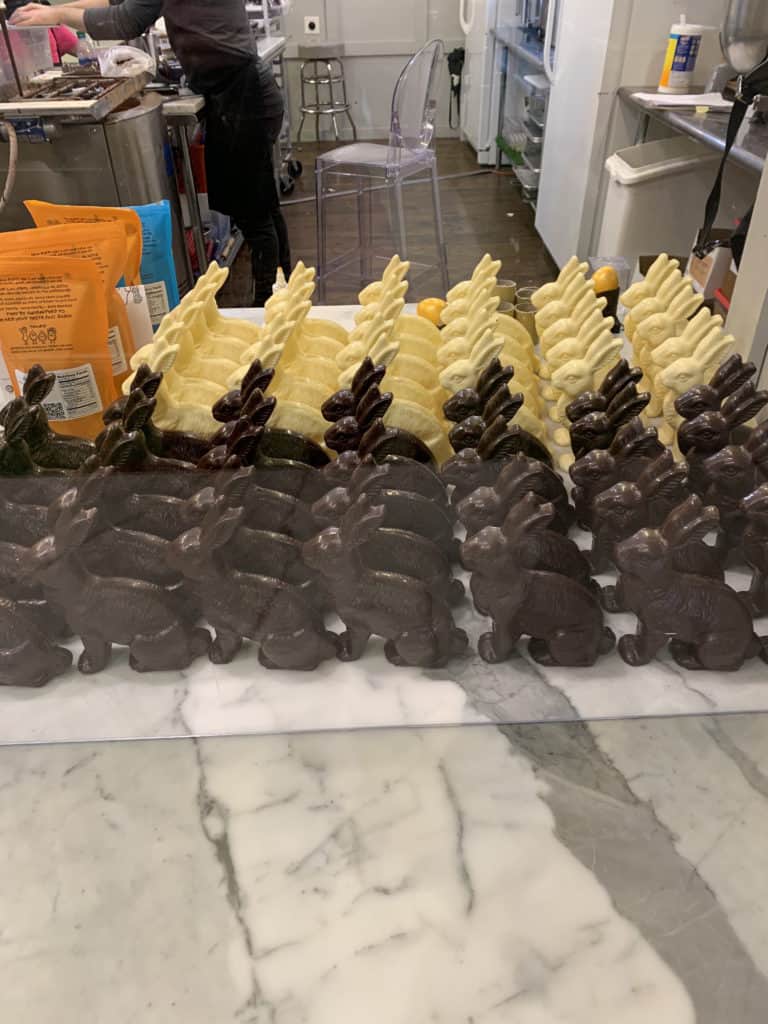 We walked in and out of little boutiques and clothing stores and we obviously had to stop in the chocolate store. I watched them making these chocolate bunnies and I was in awe. It was so neat to watch!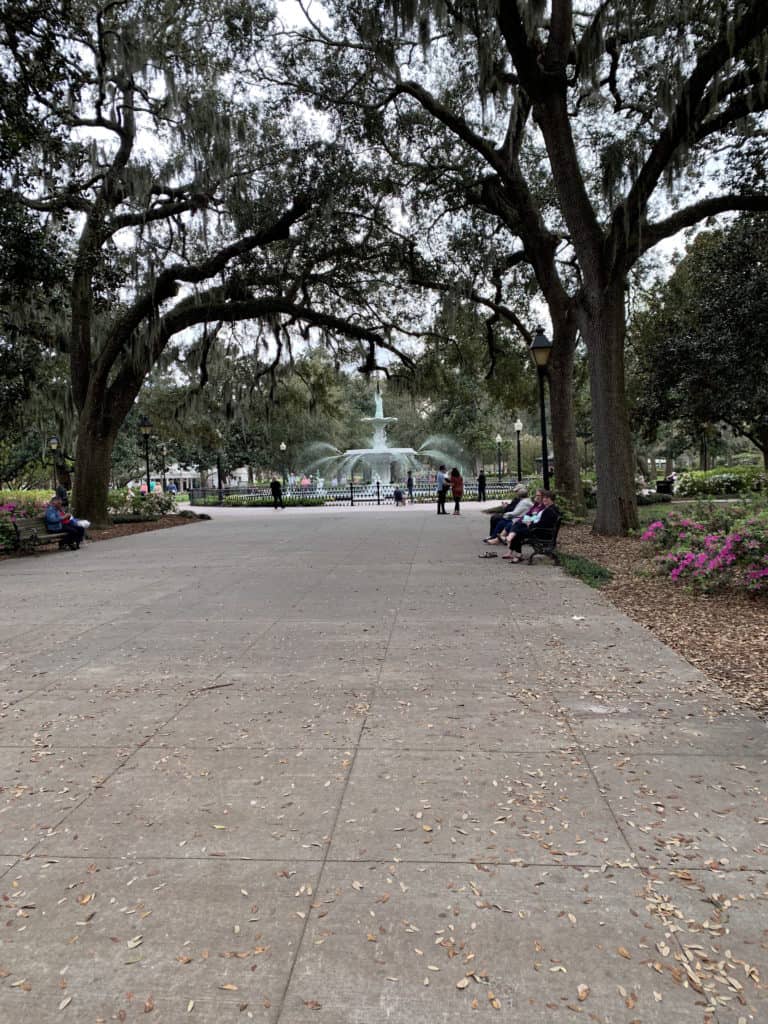 We stumbled upon Forsyth Park and this beautiful fountain. We actually saw a couple getting married by the fountain which was amazing.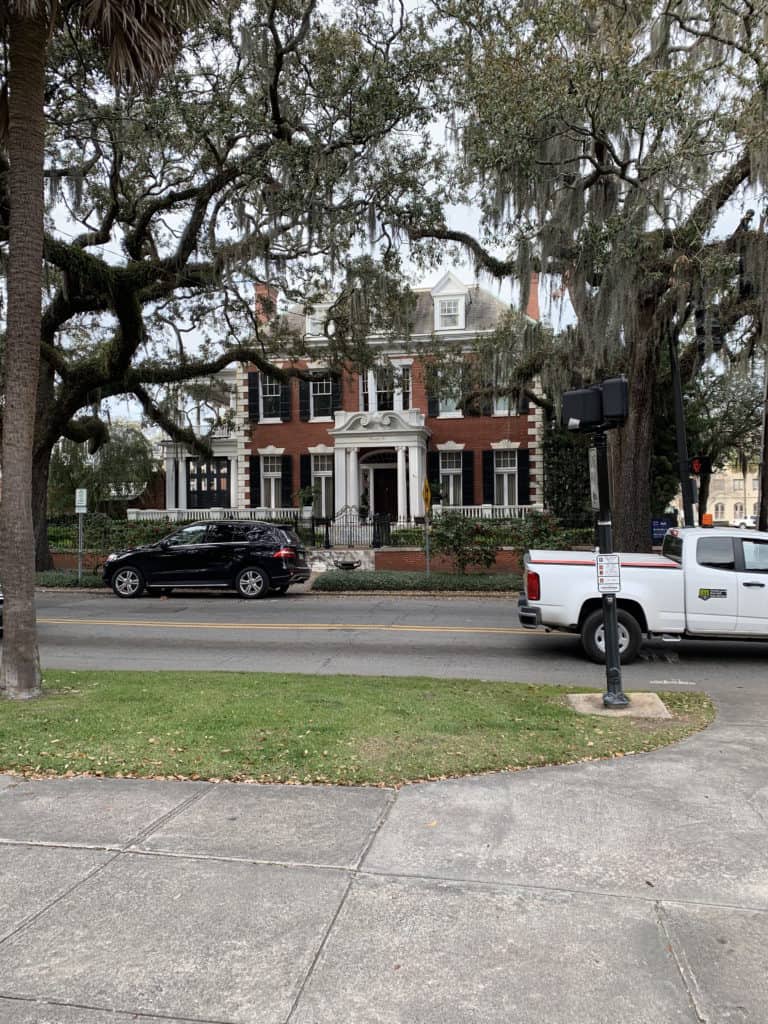 We also loved seeing all the beautiful houses in Savannah. There were so many row homes but there were also these beautiful brick homes. So historic and stunning!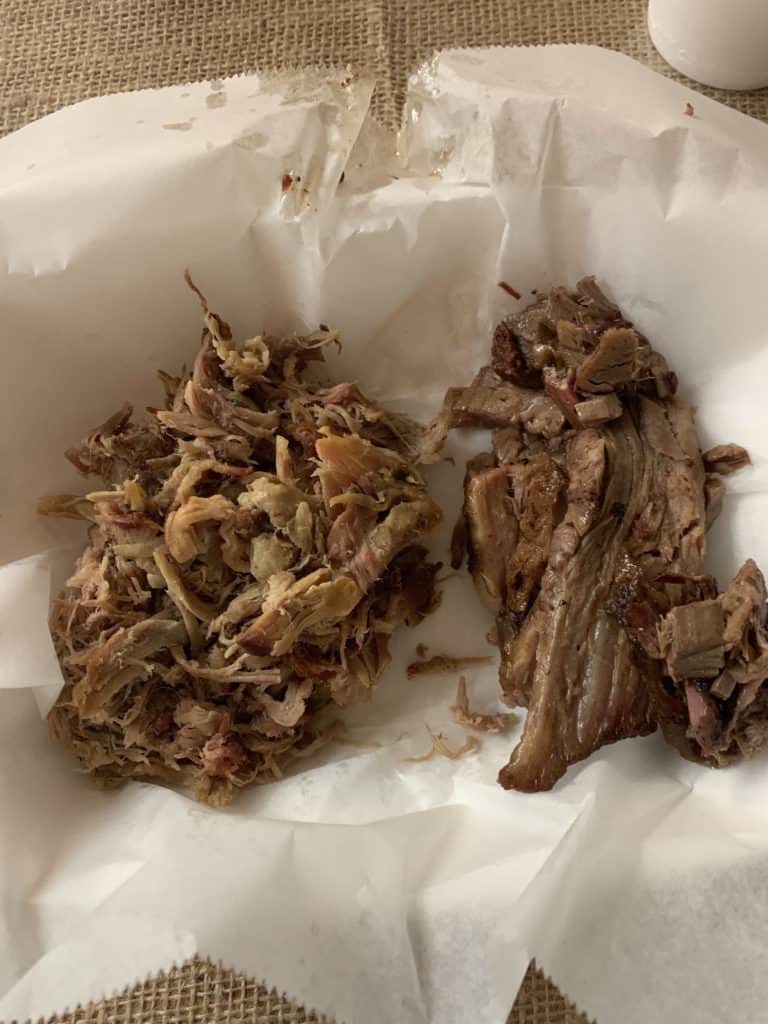 That night, we went to The Smokin' Pig for dinner in Richmond Hill. Since we were in the South, we took advantage of the BBQ food. A lot of their side dishes weren't gluten free, so I opted for some pulled pork and brisket. Delicious!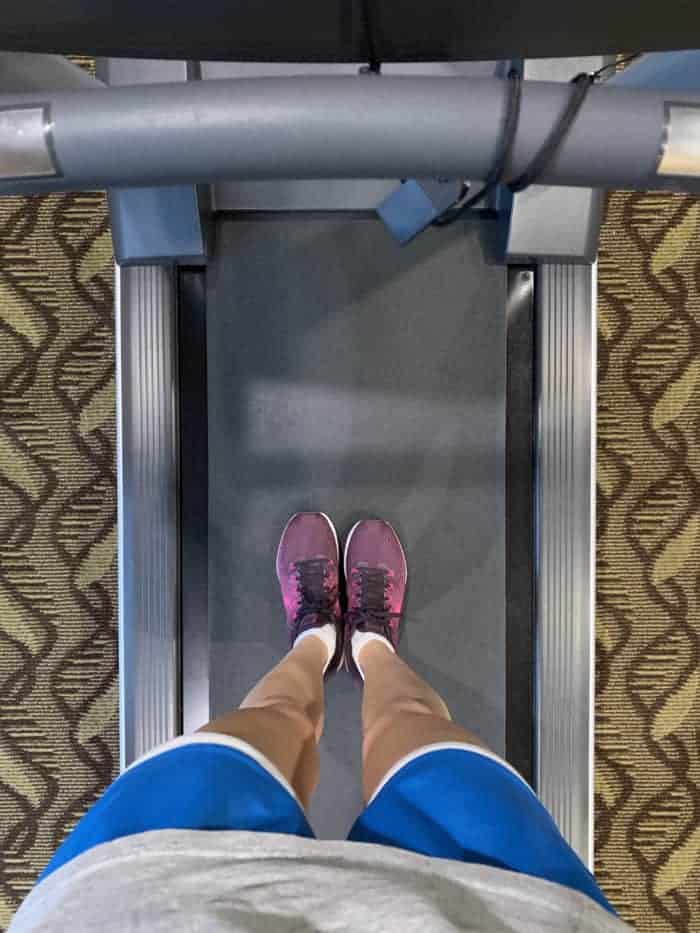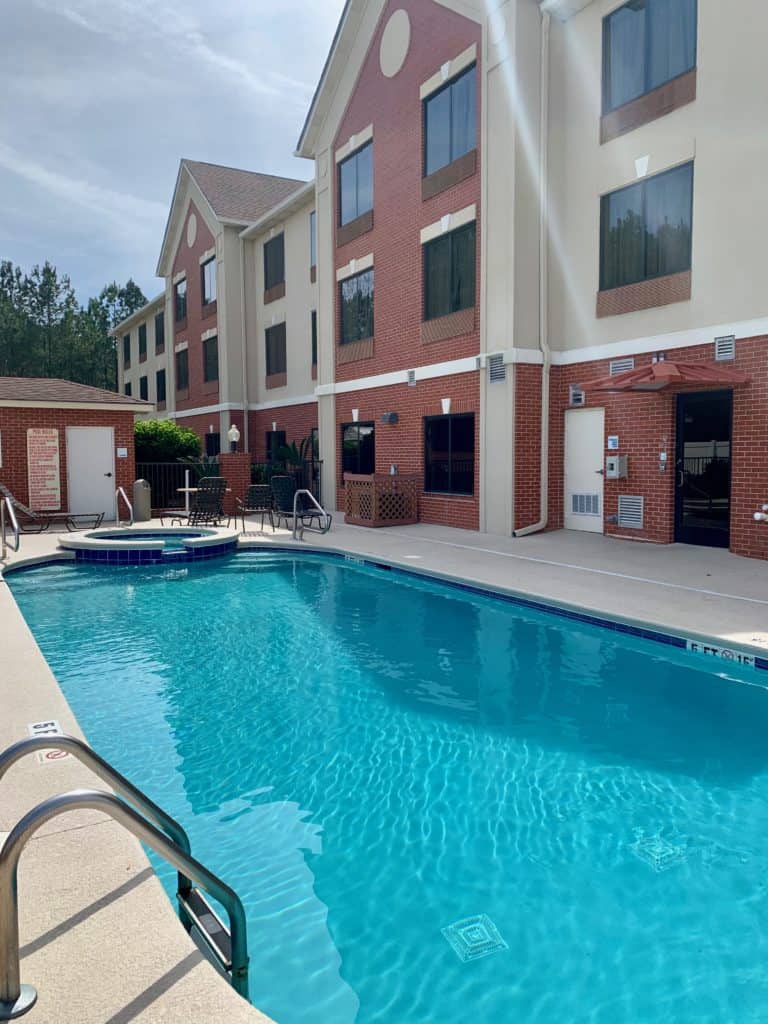 Saturday morning I woke up early to run my training run on the hotel treadmill. There was only one treadmill in the fitness center so I wanted to get there early enough to claim it! After a challenging run, I had the continental breakfast (hello unlimited bacon!) and then laid by the pool. It feels like I haven't seen the sun in a few months so soaking in some vitamin D was much needed.
That night, we headed to my friend's wedding! The ceremony was outside and then the reception was indoors. It was so nice to be able to catch up with some people I haven't seen in years.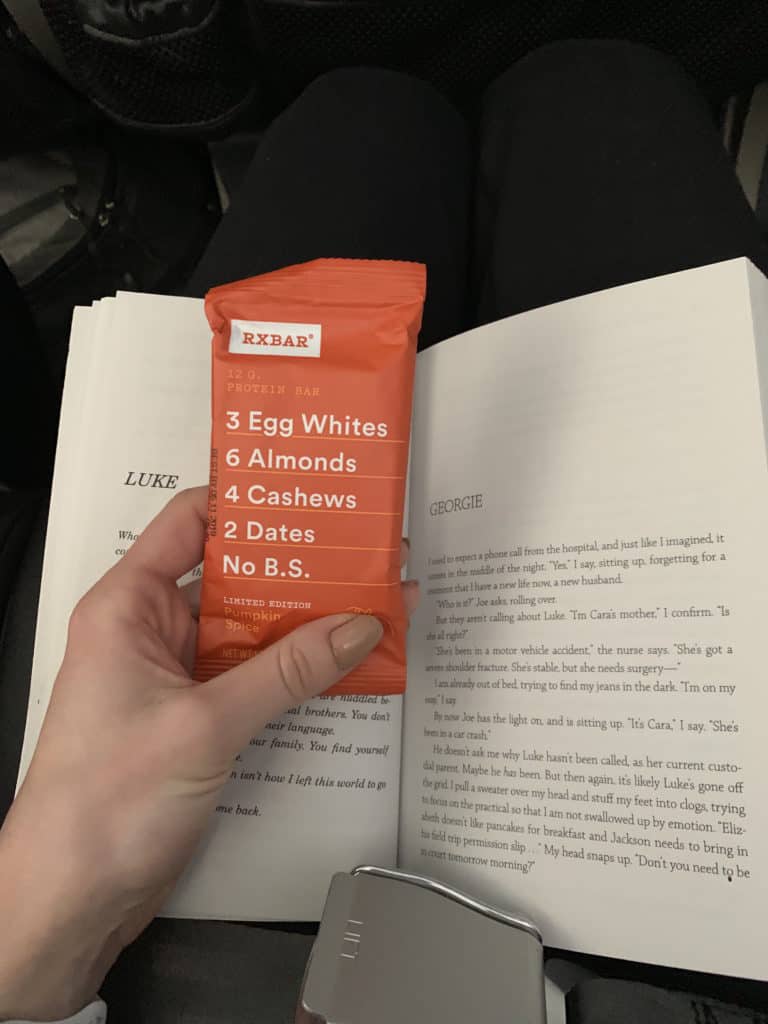 Sunday morning, we woke up and had an early flight out of Savannah. There was a snowstorm in Boston so I was afraid that the flight would be delayed but they had us board early so we could beat the weather. I started a new book (I just love Jodi Picoult books) and had an RX bar while on the plane.
All in all, it was such a fun weekend! I'm exhausted but I have such a full heart (and stomach)!