FLOURLESS BANANA CHOCOLATE CHIP MUFFINS
(FLOURLESS, GRAIN FREE, GLUTEN FREE, DAIRY FREE, PALEO)
Muffins have become one of my favorite things to bake on a Sunday afternoon and have on hand throughout the week!  They're simple and easy and can be eaten as a snack or breakfast.  In fact, these muffins are so good that they pass as dessert some nights too.  One of my favorite flavor combos is banana and chocolate and this really comes to life in these muffins.  I also love almond butter with both bananas and chocolate chips, so these muffins are just a mash up of my favorite foods!  They're soft and fluffy but the almond butter provides a hearty flavor as well.  These muffins are flourless which really gives them a soft and moist texture.  They're definitely not dry (as some gluten free muffins can be)!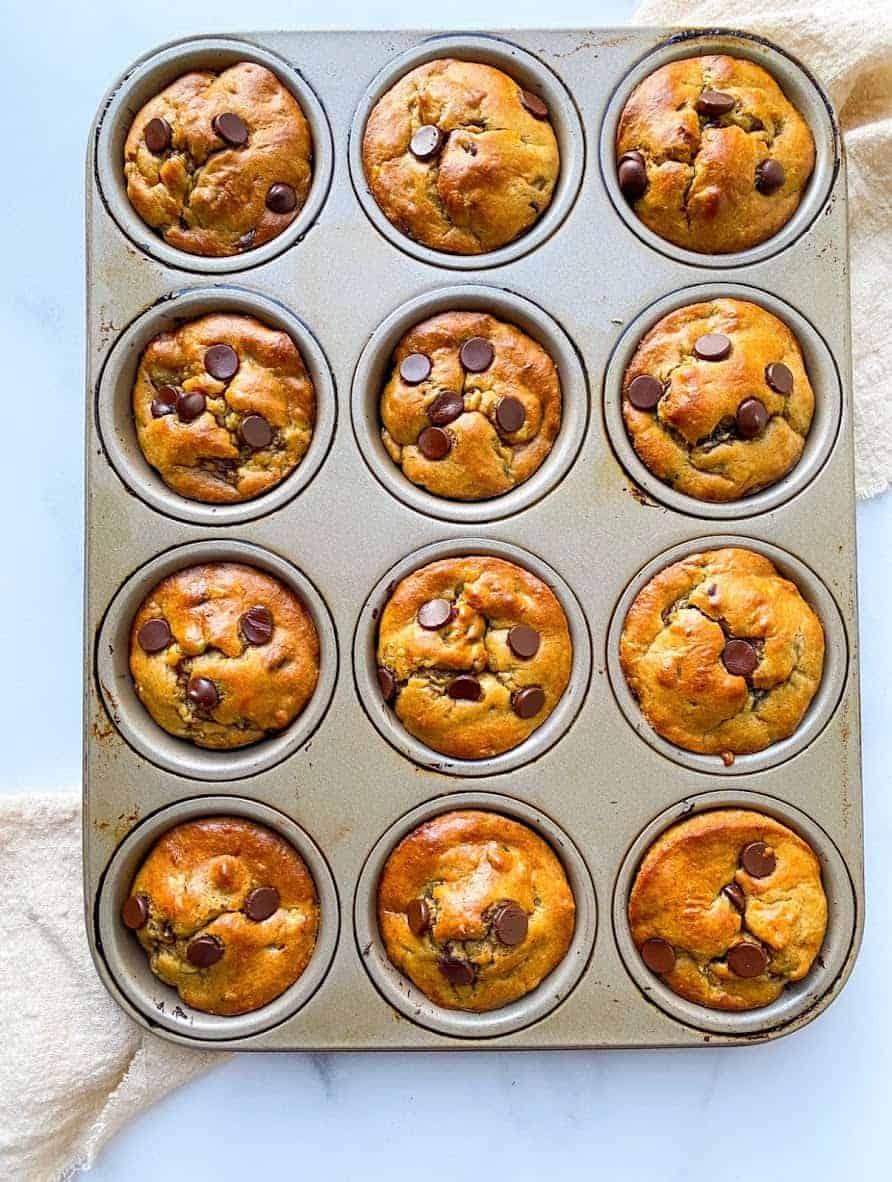 To make this recipe, simply combine all the ingredients in a large mixing bowl and then fold in the chocolate chips. Depending on how much you mashed your banana, the dough might be a little chunky.  That's totally fine!  I actually prefer the bananas to not be completely puréed because I love those bites with extra banana.  Once everything is combined, take an ice cream scoop or spoon and add the batter to the muffin tin.  These only require about 10-11 minutes of baking time so keep a close watch on them.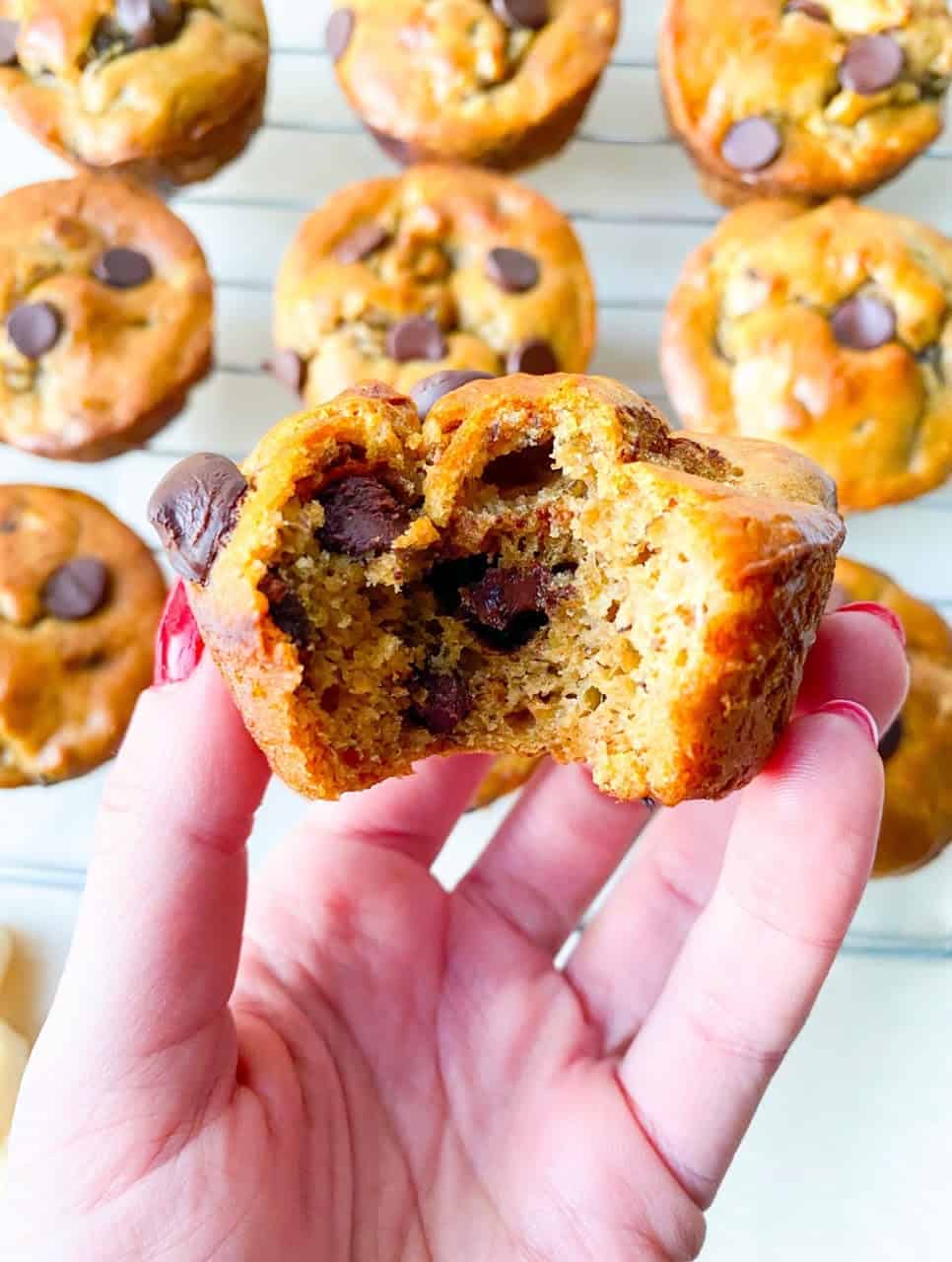 The muffins are sweetened only with the bananas and some maple syrup.  I suggest using brown bananas to add some subtle sweetness.  I loaded these muffins with dark chocolate chips and sprinkled some on top.  Is there anything better than a warm muffin with melted chocolate in every bite?  Make these today and you'll have an easy breakfast, yummy snack or light dessert!
Prep Time: 5 minutes
Cook Time: 10-11 minutes
Total Time: 15-16 minutes
Course: Breakfast, Snack
Servings: 12 muffins
Ingredients:
1 cup creamy almond butter
1 cup banana, mashed
2 eggs, room temperature
3 TBL pure maple syrup
1 tsp vanilla
1/2 tsp baking soda
1/2 cup dark chocolate chips
Scoop of collagen, optional
Directions:
Preheat oven to 400 degrees.
Line a muffin pan with paper liners or spray with coconut oil.
In a large mixing bowl, combine all ingredients except chocolate chips. Carefully add in chocolate chips, reserving some for sprinkling on top of muffins if desired.
Using a spoon or ice cream scoop, add batter to muffin tins.  Bake for 10-11 minutes or until toothpick inserted comes out clean.  Mine were perfect at 11 minutes!
Store leftovers in the fridge.
Products That I Use: