3 INGREDIENT CASHEW BUTTER COOKIES
(GRAIN FREE, GLUTEN FREE, DAIRY FREE, PALEO)
One of my favorite things to do is bake cookies.  I love it even more when a recipe is super simple to follow with a short list of ingredients.  These cookies have only 3 ingredients.  I'm excited to experiment more with this recipe going forward by adding some chocolate chips, coconut flakes, etc. These are fun to make and are super kid friendly!  They could be made with peanut butter, almond butter, sunflower seed butter, or any nut butter.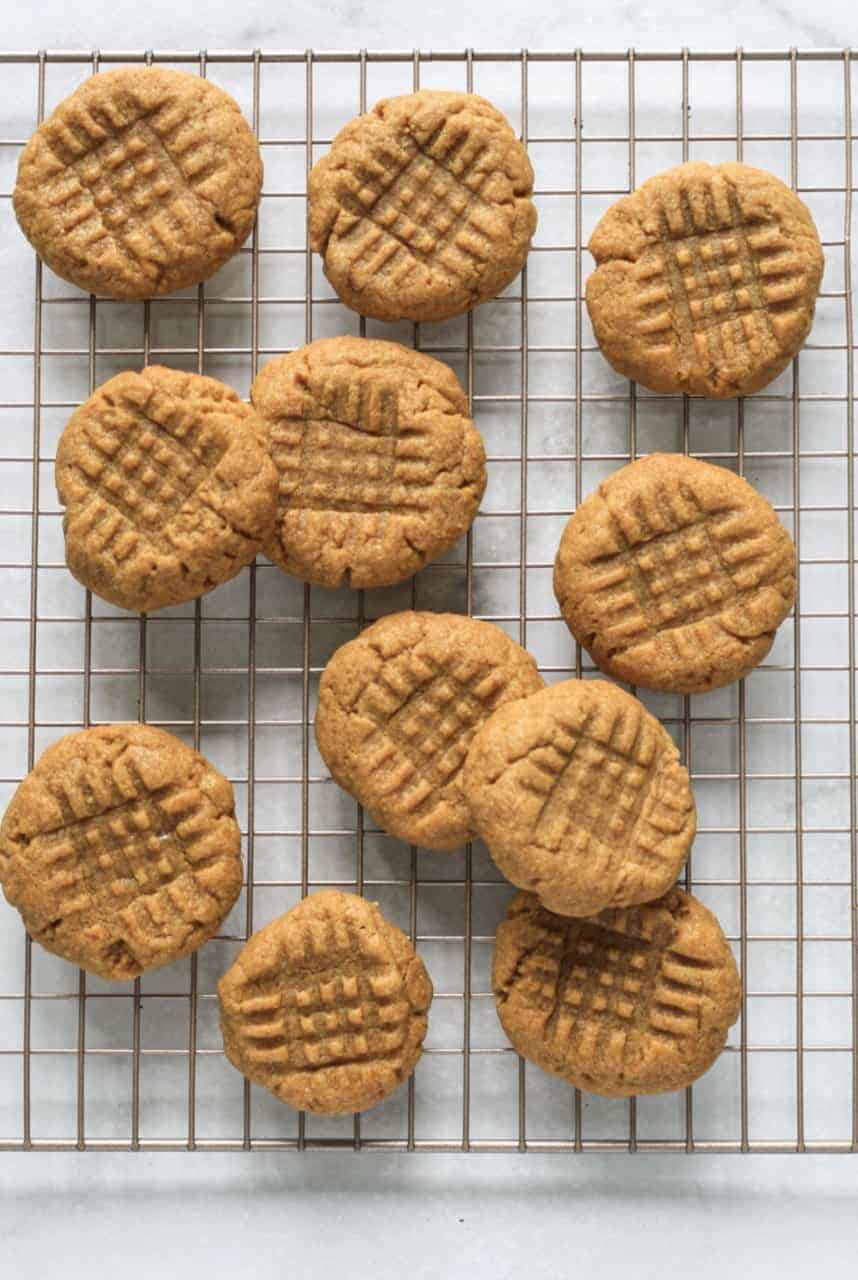 These cookies really couldn't be any easier!  Only nut butter, coconut sugar, and an egg are required.  Simply mix these ingredients together and roll into 1 inch sized balls.  Using a fork, press down slightly on each dough ball, making a criss cross pattern.  These cookies bake on a parchment lined baking sheet for only about 9-10 minutes.  Keep a close eye on these!  I highly suggest using nut butter that contains only nuts and salt.  Any added oils, honey, or additives is going to throw off the texture of the cookies.  I used this cashew butter (use code ORGANICALLYADDISON for 20% off!) which only has cashews and salt.  After the cookies are done baking, allow them to cool on the pan for 5 minutes then remove carefully to a cooling rack.  Allow the cookies to cool completely before handling.  These can be stored at room temperature for 2-3 days but they do soften a bit.  I prefer mine stored in the refrigerator for a crisp cookie.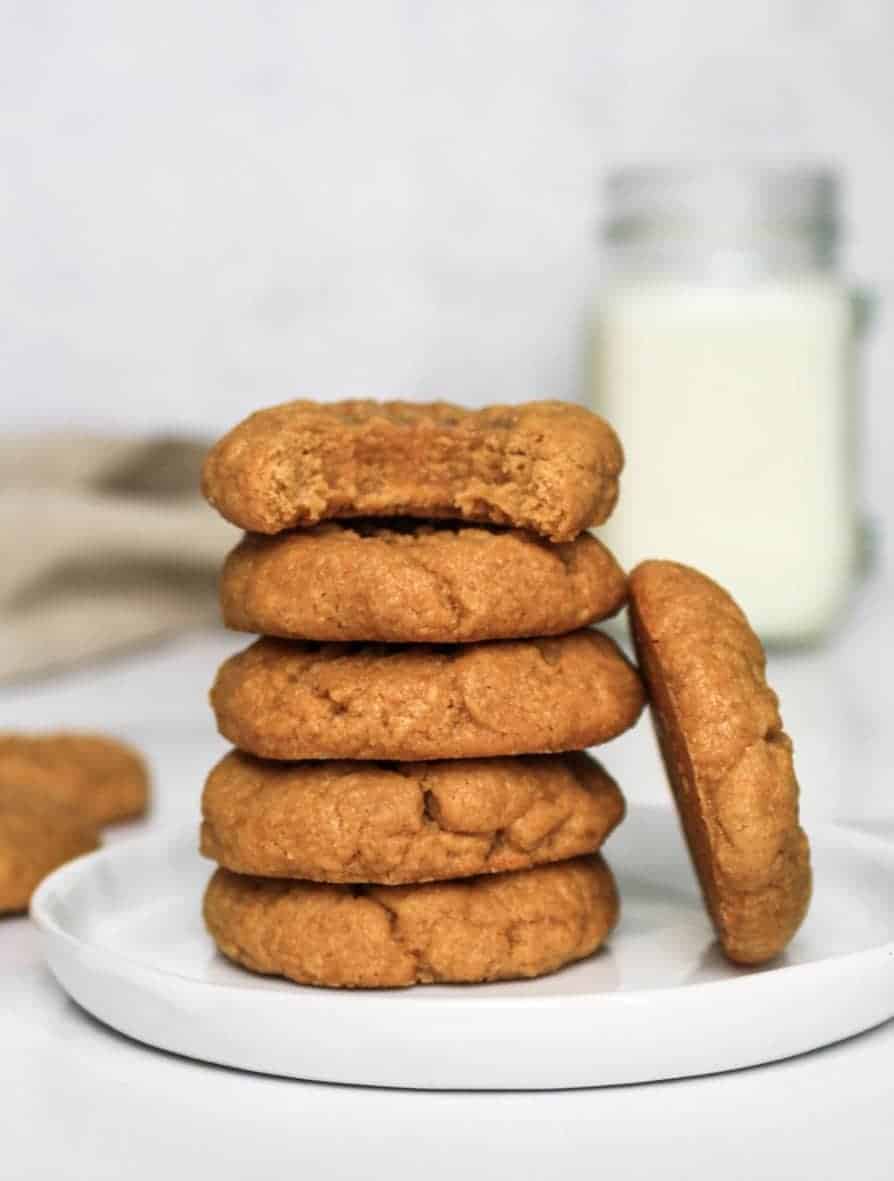 These cookies make for a fun and easy baking project!  They're a great baked good for kids to help make since they're super simple and straightforward.  Using sunflower seed butter will make these nut free!  I hope you love these cookies!
Prep Time: 5 minutes
Cook Time: 10 minutes
Total Time: 15 minutes
Course: Dessert, Snack
Servings: 15 cookies
Ingredients:
1 cup cashew butter
3/4 cup coconut sugar
1 egg, room temperature
Directions:
Preheat oven to 350 degrees Fahrenheit and line a baking sheet with parchment paper.
Combine cashew butter, coconut sugar and egg in a mixing bowl.  Roll out quarter sized balls of dough.  Take a fork and lightly press on top of dough balls.
Bake for 9-10 minutes or until edges are lightly golden and the middle is set.
Allow cookies to cool for 5 minutes on the pan before carefully removing to a cooling rack.
Cookies can be stored at room temperature for 2-3 days, but refrigerate for best results.